ARC Review: 'Sweet' by Erin McCarthy
September 26, 2013
I received a complimentary copy of the book from the publisher in exchange for an honest review. This does not affect my opinion of the book or the content of my review.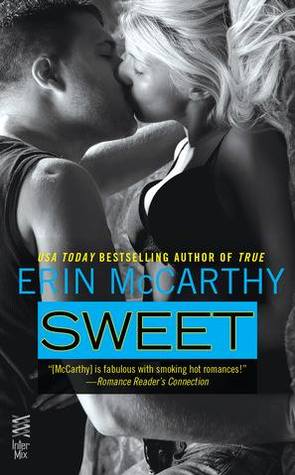 Sweet
by
Erin McCarthy
Series:
True Believers #2
Published by
Intermix
on October 15, 2013
Format:
eArc
Source:
the publisher
Goodreads
Purchase at
Amazon

Jessica Sweet thought going away to college would finally make her free of her parents' constant judgments and insistence she play chastity club role model for their church events, but if anything, the freedom has made her realize she can't go home and be a hypocrite anymore. Tired of dodging their questions, she stays at school over the summer and lands in an unexpected crash pad: Riley Mann's house.
Sarcastic, cocky, and full of opinions, Riley is also sexy personified with tattoos and biceps earned from working as a roofer all day. Not the right guy for her even if Jessica was looking for a relationship, which she is definitely not. But Jessica knows that Riley hides the burden of having to raise his younger brothers behind that grin and as she helps him get his house in order for a custody hearing, they begin to fall hard for each other, and she is forced to question what she's hiding herself.
Jessica has never had a problem getting naked with a guy, but when it comes to showing Riley how she truly feels inside, her fear of rejection may just ruin the best thing—the best guy—to ever happen to her…
My Review
Sweet is the second book to the True Believers series from Erin McCarthy, and it lives up to its title. This was such a sweet, tense, and steamy read involving Jessica Sweet, who's world is difficult, at least in her eyes. She doesn't like going home to visit due to her parents being the parents that wish to control her life still at an adult, so she comes up with an excuse to not go home for the summer. If they found out the truth, she would be forced to do what they want or lose her tuition for school. They want her to live as they do, but she doesn't. She ends up staying with Riley, but it is only supposed to be a week, but it ends up being the best week of her life. She is starting to fall for the one man, who is always treating her like a little girl or sister. She is supposed to not fall in love, but it's kind of hard with a man that looks like Riley.
Riley is the sweetie in the story, and I loved every bit of him. He won me over from the beginning even with his attitude at first. Riley has put in so many predicaments with Jessica, and he knew how to handle her at times, but other times, he got frustrated.
He made Jessica change so much in this story and found out the real truth about her and even put her on the spot. He kept my interest the minute he was introduced. He had so much heart to him, and all he wanted was to retain custody of his youngest brother, and he worked so hard to be the big brother, even when he thought he was failing.
Jessica was annoying in the story in the beginning because of how her character was. She uses guys for her enjoyment and ends up leaning them on, but then one of her guy friends turns on her when she needs him the most, but Riley is there to help her out. She ends up helping Riley in the story and making him see how he is the perfect guardian for his younger brother and all of his brothers.
I loved every bit of this story and found myself crying at the end, especially when Riley had to face custody issues about his younger brother. This is such a touching story about two people, who are meant to help each other through their biggest obstacles and make them stronger as one.
I give this book 4.5 moons and recommend it to New Adult readers out there. I look forward to the next book in the True Believer series because this series has become a fave of mine in the New Adult genre. Erin McCarthy's Sweet makes the emotions go haywire and makes you feel for the characters. =)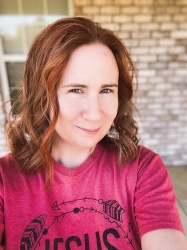 Latest posts by FranJessca
(see all)