ARC Review: 'The Bastard' by Lisa Renee Jones (Blog Tour)
November 15, 2018
I received a complimentary copy of the book from the author's assistant in exchange for an honest review. This does not affect my opinion of the book or the content of my review.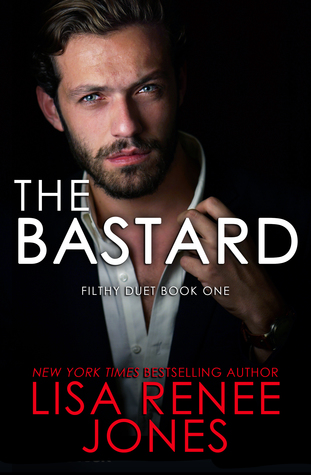 The Bastard
by
Lisa Renee Jones
Series:
Filthy Trilogy #1
,
Dirty Rich #6
Published by
Julie Patra Publishing
on November 14, 2018
Genres:
Contemporary Romance
Format:
eArc
Source:
the author's assistant
Goodreads
Purchase at
Amazon
|
Apple

ERIC MITCHELL'S STORYI'm the bastard child, son to the mistress, my father's backup heir to the Mitchell empire. He sent me to Harvard. I left and became a Navy SEAL, but I'm back now, and I finished school on my own dime. I'm now the right hand man to Grayson Bennett, the billionaire who runs the Bennett Empire. I'm now a few months from being a billionaire myself. I don't need my father's company or his love. My "brother" can have it. I will never go back there. I will never be the mistake my father made, the way he was the mistake my mother made.
And then she walks in the door, the princess I'd once wanted more than I'd wanted my father's love. She wants me to come back. She says my father needs to be saved. I don't want to save my father but I do want her. Deeply. Passionately. More than I want anything else.
But she's The Princess and I'm The Bastard. We don't fit. We don't belong together and yet she says he needs me, that she needs me. We're like sugar and spice, we don't mix, but I really crave a taste. Just one. What harm can just one taste do?
Don't miss the full FILTHY DUET: THE BASTARDTHE PRINCESS (coming soon)
***The Bastard was originally titled Dirty Rich Bastard, but when I decided Eric needed two books to tell his story, I wanted to make sure it was clear these two books could be read independently of the Dirty Rich series.
My Review
I'm kicking myself in the rear now because I haven't thoroughly read the Dirty Rich series, but now I have to because Eric was introduced in those books. Lisa Renee Jones is one of my favorite authors too, so I'm going to rectify this by reading the Dirty Rich series very soon. I can't believe I've only read one of the books and it was out of order. :*( I HAVE TO FIX THIS SOON!
Now onto my actual review of The Bastard and how I had a hard time putting down the book because of Eric. What can I say about Eric after finding out about his life story in his book? He's a sexy billionaire who is the right-hand man of Grayson Bennett, and they live in New York City. He didn't want to be anywhere near his family in Colorado because he doesn't want to be a part of his dysfunctional family since they always will consider him the bastard child of his father. Oh well! He's a sexy, successful man who won me over, and that is what matters. I don't care what his family thinks of him because he has every right to fire back at them, especially after what happened to his mom and how his father's family treats him. In my eyes, he's the prodigal son and not his half-wit half-brother. His half-wit half-brother can go away, especially after he ruined everything at the end of this book!!! Grrrr!
Then there is Eric's step-sister, Harper, who he has had eyes on for many years now. She's beautiful and successful just like him, but she was thrown into his family due to his mother falling for his father. Now her mother is brainwashed by the Kingston family. Eric was with Harper 6 years ago one night in the cottage, and now she is begging him to come back and help her uncover the truth of what is going on at the family's company. Harper knows the family is hiding something and the only one that can discover it is Eric.
Harper loves him, and Eric loves her, but it's forbidden taboo in the family to be with each other. Eric and Harper may be step-siblings, but they can be together. I don't care what their family keeps telling them. They didn't grow up with each other, and both deserve every bit of happiness, especially everything they went through. Although, Harper tended to get on my nerves because of her being so secretive with Eric. Here it was Eric stopped everything to help save her from his crazy family, and she's not telling him everything that he needs to figure out what is going on at the company. Then there's the issue of her trusting everyone, but him even when she tells him she trusts him. Eric has been through too much and didn't want the drama. He has too much on the line with being the right-hand man of Grayson Bennett (which I need to read his book after hearing all about him in this book).
The drama is just unfolding in 'The Bastard,' and of course, Lisa is going to leave it with a cliffhanger. I need more of Harper and Eric because when they were together, it was very steamy with each other. I also need to find out what is going on at the company.
There is so much going on that you will turn the pages to find out what happens next. Like I said, in the beginning, Eric is the reason why the book was a page-turner. I loved getting to know him in this book, and I also loved the side-characters too that Eric would talk to in the book, who was helping him discover what shady stuff was going on at the company.
I look forward to diving into the second book 'The Princess', when it comes out in January, but in the meantime, I'll be diving back into the Dirty Rich world, so I can read Grayson's books and the others I've missed out on reading.
I give this book 4 stars and recommend it to fans of Lisa Renee Jones and readers of Contemporary Romance and Romantic Suspense. The Bastard can be read as a standalone from the Dirty Rich series and is the first book to the Filthy Duet books. Although, I'm going to recommend reading Lisa's other books though because they are just as addicting. 🙂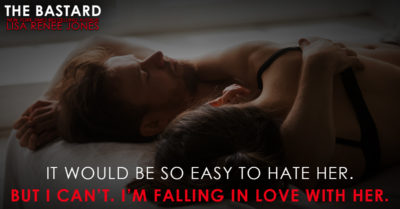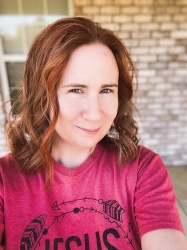 Latest posts by FranJessca
(see all)