ARC Review: 'The Christmas He Loved Her' by Juliana Stone
September 20, 2013
I received a complimentary copy of the book from Netgalley, the publisher in exchange for an honest review. This does not affect my opinion of the book or the content of my review.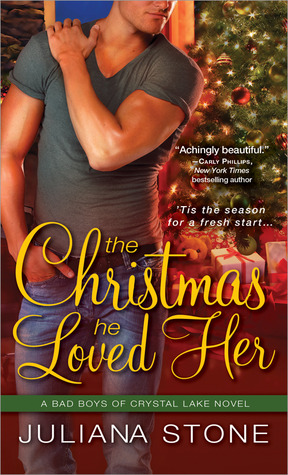 The Christmas He Loved Her
by
Juliana Stone
Series:
Bad Boys of Crystal Lake #2
Published by
Sourcebooks Casablanca
on September 24, 2013
Genres:
Contemporary Romance
Format:
eArc
Source:
Netgalley, the publisher
Goodreads
Purchase at
Amazon
|
Apple

All he wants this Christmas is her...
In the small town of Crystal Lake, Christmas is a time for sledding, hot chocolate, and cozying up to the fire with those you love. For Jake Edwards, it's also time to come home and face the music. He thought there would never be anything harder than losing his brother. Turns out there is: falling in love with his brother's widow, Raine.
Ever since they were little, Jesse was the Edwards brother who was always there for her, and Jake was the one who knew just how to push her buttons. Raine can't imagine a life without them, which is why it was doubly decimating when Jake left town after his brother's sudden death. Now he's back and she doesn't know whether to be mad or thrilled. Maybe both. Or maybe it will be the perfect chance for both of them to finally find happiness again.
My Review
I have no idea how to start this review, but to say this book is a very emotional one. I had tears running down my face several times while reading this book. I looked at my husband during one scene and told him how I could not believe Juliana has me crying over fictional characters. I felt their pain though and wanted to comfort both Jake and Raine. I knew it was going to be emotional when Jake and Raine were introduced in the first book. The last chapter of the previous book alone made Jake and Raine's story not going to be an easy one. Juliana Stone made Jake's and Raine's story even more emotional when the truth came out what happened to Raine. (How I felt for her…I just wanted to hug her and tell her I was here for her)
Raine went through a lot in this book, and you could tell she went through a lot during the time frame that Jake and she did not speak. It was eating her alive and her mother, who was never there for her, notice a change in Raine. She wanted to be there for her and Raine did not want her help. Raine's in-laws were even noticing something was wrong. Jake was a major jerk in this book, but he did have his reasons. He had his demons inside of him still brewing from his twin brother's death, that he felt he could have prevented. He was trying to fight over his feelings of his brother's wife. The past creeped out and told the story of how Raine, Jake, and Jesse and the rest of the gang got together. The one scene that Raine caught Jake doing something broke my heart for her. How could he not tell what her intentions were? Some guys are clueless. ….. Grrr!!!
There was so much going on between both Raine and Jake that you just wanted them both to have a happily ever after finally. Raine was so confused in this story on why Jake never talked to her, but he talked to the Barbie looking girl, he brought home for the holidays. Jake had no clue on what was going on with Raine and why she looked so skinny, but he did try to be there for her…but his inner voice kept telling him, he shouldn't.
Juliana Stone gives you a story of two characters, who were meant to be with each other from the beginning, but they both were confused on what to do.
This is a touching story about two people, who get a second chance at love. The second-chance is not going to be easy, but no one ever said it was easy.
I liked how Juliana was able to write this story with the holiday-themed to it, while she wrote it during a different season. This book put me in the Christmas mood, and it's only September. I adore Jake and Raine even more after this book and look forward to Mac's story. I need some more of the Bad Boys of Crystal Lake.
I give this book 5 full moons and highly recommend it to contemporary romance readers out there. Make sure to read the first book though. You will need to know about ALL of these Bad Boys.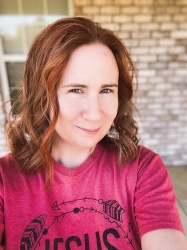 Latest posts by FranJessca
(see all)