ARC Review: 'The Horde Without End' by Nazarea Andrews
August 7, 2014
I received a complimentary copy of the book from the blog tour host in exchange for an honest review. This does not affect my opinion of the book or the content of my review.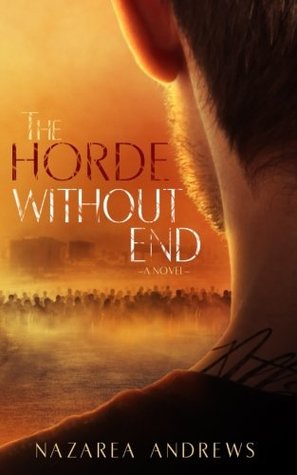 The Horde Without End
by
Nazarea Andrews
Series:
The World Without End #2
Published by
A&A Literary
on July 27, 2014
Format:
eArc
Goodreads
Purchase at
Amazon
|
Apple

It was supposed to be over... Returning from Haven 18 was supposed to be the end. But nothing is ever easy-and in a world full of zombies, finding the missing is next to impossible. There are breadcrumbs. Tiny clues. But what are a few tiny clues in a world of the dead? Nurrin is desperate to find her brother, but that will mean trusting Finn O'Malley. A man shrouded in secrets, who kills as easily as breathing. And the more she learns about him, the more questions she has. But she has learned one thing-the zombies are changing. Adapting. And this time, the Haven walls won't keep them out.
My Review
The Horde Without End is the second book in Nazarea Andrews The World Without End series and I friggin' had a hard time putting it down. This was one intense nail-biting novel that may now give me nightmares.
I have been itching to find out what is going to happen next to Fin and Nurrin, and of course Nazarea gives us yet another cliff-hanger. Ahhh!!!!
Fin and Nurrin are going to go through heck in this book due to the horde of zombies and the Order ganging up on them. There's also the case of Fin keeping secrets from Nurrin. His name is important and she has no idea why. She's curious, but she's driving Fin crazy with the questions. In The Horde Without End lots of mysteries of what happened to make zombies, some truth of Fin will be discovered, and a new threat will pop up on Fin and Nurrin. There's also the dilemma of finding Nurrin's brother Collin and her boyfriend Dustin. So many clues…but not enough answers on what happened to them.
I loved every bit of the suspense of what Fin and Nurrin are going through in this book. There's not only the issues of the zombies, the Order, but there's also the sexual tension between the two. I was thinking the whole time, just get it on already. You two know you love each other. Nazarea doesn't make it easy for either one of them. (They drove me crazy at times…but I still love these two characters. They are both strong and stubborn, but awesome as a team together.
I have a new enemy I hate in this book now after reading this book, and the cliffhanger makes it even worse on hating this person. Grrr!!! I hope the next book comes out soon because I know it will be hard to wait. That darn cliffhanger! (notice I keep mentioning the cliffhanger…just a warning for others to prepare ahead of time before reading the first and second book)
If you haven't read the first book yet, you are missing out on a great series. It's New Adult Dystopian with zombies…if you are a zombie fan like I am (watch all zombie flicks and watch The Walking Dead) then you need to read the first book and this book.
I give this book 5 full moons and highly recommend it to readers out there that need a zombie fix, and want to try out a new type of New Adult novel.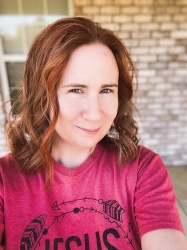 Latest posts by FranJessca
(see all)