I received a complimentary copy of the book from the Blog Tour Host in exchange for an honest review. This does not affect my opinion of the book or the content of my review.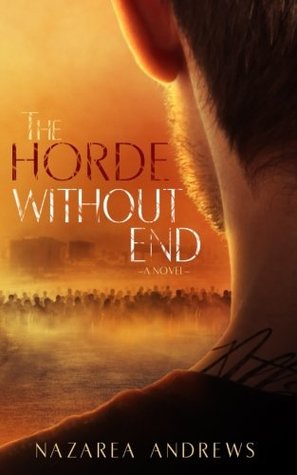 The Horde Without End
by Nazarea Andrews
Series: The World Without End #2
Published by A&A Literary on July 27, 2014
Pages: 380
Format: eArc
Source: Blog Tour Host
Amazon Kindle | Amazon Paperback
Goodreads


It was supposed to be over... Returning from Haven 18 was supposed to be the end. But nothing is ever easy-and in a world full of zombies, finding the missing is next to impossible. There are breadcrumbs. Tiny clues. But what are a few tiny clues in a world of the dead? Nurrin is desperate to find her brother, but that will mean trusting Finn O'Malley. A man shrouded in secrets, who kills as easily as breathing. And the more she learns about him, the more questions she has. But she has learned one thing-the zombies are changing. Adapting. And this time, the Haven walls won't keep them out.
My Review Continue reading →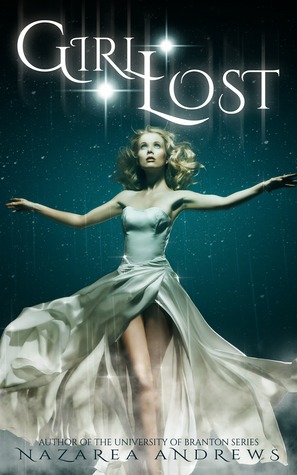 Girl Lost
by Nazarea Andrews
Series: Neverland Lost #1
Published by A&A Literary on April 29, 2014
Format: eBook
Source: Blog Tour Host
Amazon Kindle | Amazon Paperback
Goodreads


Northern was supposed to be a fresh start—a place where people didn't know who I was or how I had spent years in and out of mental institutes. People didn't know about my parents death or the island no one heard of. But when Peter sits next to me in lit class, I can't stop the memories, and I don't want to. He looks too much like the boy from the island, and despite my best intentions, coaxes my secrets from me.
He's gorgeous, irresistible, a little mad, and completely lost—we are a pair of broken cogs in a world neither of us truly fits into. He is somehow gentle and fierce, heartbreaking in his devotion and savage in his defense.
When Belle, his best friend, shows up, pale and lovely and sick, Peter pulls away from me, a startling withdrawal. It's a relationship that scares and confuses me. She is at times warm and friendly, and other times is violent and unpredictable.
Peter says that he wants me, but refuses to let himself get close. And there are secrets, surrounding both of us, that border on nightmares. As the memories close in, as Belle gets sicker and more violent, I'm torn between what is true and what I believe, and what this magical boy knows about my mysterious past.
My Review Continue reading →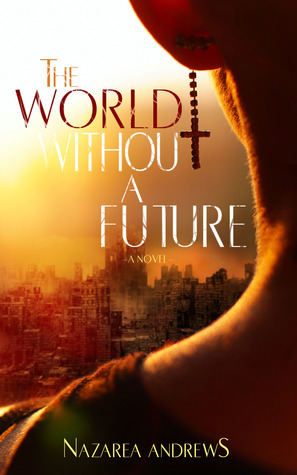 The World Without a Future
by Nazarea Andrews
Series: The World Without End #1
Published by A&A Literary on November 30, 2013
Format: eBook
Source: Purchased
Amazon Kindle
Goodreads


She was born the day the world ended…
Nurrin has lived her entire life with zombies—trapped behind walls meant to keep them safe. She's mostly happy there. But when a zombie horde breach the walls of her Haven, she has to trust her brother, Collin, and his best friend to keep her alive.
He just wants his past to die…
Finn O'Malley has given up on voicing warnings that are ignored. No one cares that the zombies are changing. Now all that matters is keeping Collin and Nurrin safe from what's outside the walls of a Haven. But when Nurrin's best friend picks up a contact infection, he agrees to get the medicine needed to save his life. Forced together, relying on each other in a strange Haven, zombies aren't the most dangerous thing they're facing.
In their world, only one thing remains true: everything ends in blood.
My Review Continue reading →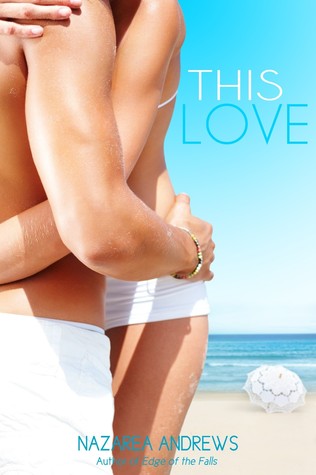 This Love
by Nazarea Andrews
Series: University of Branton #1
Published by A&A Literary on June 25, 2013
Genres: New Adult
Format: eBook
Source: Purchased
Amazon Kindle
Goodreads


She wants a summer job and a ride to a wedding.
He wants an assistant and a distraction from the mess his life had become.
They didn't know they needed each other.
Avery Emili needs two grand. Two grand and a plane ticket--her sister is counting on her to get to Jamaica for her wedding. But the semester is over, and tutoring college freshman and high school students has dried up until the fall.
Atticus Grimes needs help--the messy split with his wife left the twenty-eight year old professor scrambling to keep things together as the semester winds down. Now he's got a research grant he has to actually do research for and all he wants to do is drown himself in a tall bottle of bourbon.
When Avery sees his ad for an assistant, all she's thinking is a summer job. But as they spend time together, in the office and out, both of them begin to realize something is there. Something that can't happen--he's a professor and she's a student. And both of them have histories, pasts that won't let go. Can two broken people pulled apart by expectations find a way to be whole?
My Review Continue reading →