Review: 'This Love' by Nazarea Andrews
August 12, 2013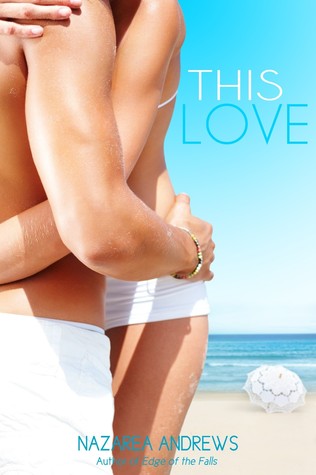 This Love
by
Nazarea Andrews
Series:
University of Branton #1
Published by
A&A Literary
on June 25, 2013
Format:
eBook
Source:
Purchased
Goodreads
Purchase at
Amazon

She wants a summer job and a ride to a wedding.
He wants an assistant and a distraction from the mess his life had become.
They didn't know they needed each other.
Avery Emili needs two grand. Two grand and a plane ticket--her sister is counting on her to get to Jamaica for her wedding. But the semester is over, and tutoring college freshman and high school students has dried up until the fall.
Atticus Grimes needs help--the messy split with his wife left the twenty-eight year old professor scrambling to keep things together as the semester winds down. Now he's got a research grant he has to actually do research for and all he wants to do is drown himself in a tall bottle of bourbon.
When Avery sees his ad for an assistant, all she's thinking is a summer job. But as they spend time together, in the office and out, both of them begin to realize something is there. Something that can't happen--he's a professor and she's a student. And both of them have histories, pasts that won't let go. Can two broken people pulled apart by expectations find a way to be whole?
My Review
I have found a new author that I definitely will be adding to my auto-buy author list that is already long as it is. I am a HUGE fan of the New Adult genre after reading my first one last year around the summer time. I could not pass up reading This Love by Nazarea Andrews after I read the synopsis of the book. It was something I had not read before in this genre.
I finished this book within one day because I could not put it down. Nazarea Andrews is a writer that knows how to make the reader go from happy to sad to mad while reading This Love.
Avery Grimes is a student at the University of Branton, who is trying to forget her past. She wants to ignore the day her heart was broken by the guy she thought she loved. She ends up having to become an assistant to one of the Professors at the University during one of the breaks, so she can pay to go to her sister's Jamaica wedding. She finds it hard to keep work from turning into pleasure due to the hot professor she ends up assisting. (He is a HOTTIE! I have no idea how she resisted for so long)
Atticus Grimes has his dilemmas he's dealing with and one of them is his wife he is trying to divorce, but she's not making it easy for him. He wants to move on with his life after she broke his heart, and he found out that maybe they were never meant to be anyways. He needs an assistant to help him get things for him. He is the one, who falls for his assistant and he is trying everything to convince Avery that he wants more than her being his assistant.
There is, of course, the troubles of the soon-to-be ex-wife and Atticus's best friend, who makes it difficult for Avery and Atticus to be together. When the two are together, it is steamy hot! Oh…definitely very steamy between the Professor and assistant. (Just thinking about it now makes me want to take a cold shower)
All I can say is, Avery got on my nerves at times when reading the book because she had severe issues with having a relationship due to her past experience with a douche bag who happens to show his face at her sister's wedding. Grrr!!! I despised that dude!
Atticus was such a sweetheart and he tried everything to prove his love for Avery, but she made it really difficult. It did not help with Atticus's best friend being overprotective.
I loved how Nazarea made both the characters go through so much, and never made it easy for them, but they always got through it. I enjoyed Atticus's character way more than Avery though. I did end up liking her towards the end, just took me awhile.
The best parts of the book were Atticus and Avery's little getaway from the world of the University and the ending of course.
I give this book 4 full moons, and I highly recommend this book to New Adult fans out there. I look forward to the next installment in the series. It's about Atticus best friend and his sister. Oh yes definitely want to know about those two.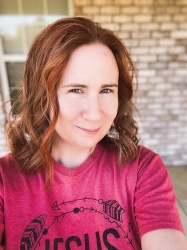 Latest posts by FranJessca
(see all)