ARC Review: 'Complete Me' J. Kenner
August 7, 2013
I received a complimentary copy of the book from Netgalley, the publisher in exchange for an honest review. This does not affect my opinion of the book or the content of my review.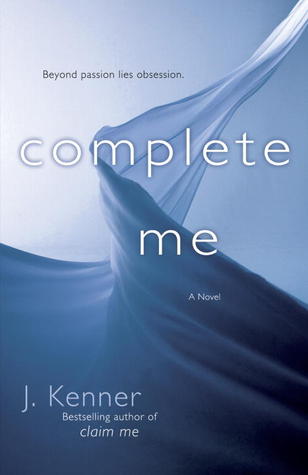 Complete Me
by
J. Kenner
Series:
Stark Trilogy #3
Published by
Bantam
on July 30, 2013
Genres:
Contemporary Romance
,
Erotic Romance
Format:
eArc
Source:
Netgalley, the publisher
Goodreads
Purchase at
Amazon
|
Apple

Our desire runs deep. But our secrets cut close.
Beautiful, strong, and commanding, Damien Stark fills a void in me that no other man can touch. His fierce cravings push me beyond the brink of bliss—and unleash a wild passion that utterly consumes us both.
Yet beneath his need for dominance, he carries the wounds of a painful past. Haunted by a legacy of dark secrets and broken trust, he seeks release in our shared ecstasy, the heat between us burning stronger each day.
Our attraction is undeniable, our obsession inevitable. Yet not even Damien can run from his ghosts, or shield us from the dangers yet to come.
My Review
I am so sad that the Stark Trilogy has come to an end, but I have to say I am glad it ended the way it did for Damien and Nikki. Although, it started roughly at first in Complete Me because J. Kenner started the book from where Claim Me ended. It took a while for the drama to build in Complete Me really, and that was the only problem I had while reading this book…but J. Kenner knows how to keep me intrigued and entertained when drama does unfold. She even knows how to write some hot, steamy sex scenes. I loved the sexual tension between Nikki and Damien since book one, and J. Kenner kept it up in this book. Their love for each other is difficult to understand at first, but Damien is not one of those male characters, which you will hate. Instead, you will be confused with Nikki more. Damien was more understandable than Nikki, and I felt sorrier for Damien than Nikki. Nikki was not used to having someone love her and doing anything to make her safe and happy like Damien was trying. He was trying everything not to have her get crossed into what he was dealing with in his life. Damien had his inner demons he was fighting, and Nikki did not know what to believe when she was being stalked. Poor Damien and what he continuously dealt with, but he finally was able to accept the demons he was being forced to live again.
Complete Me had not only Damien's troubles happening, but J. Kenner brings in Nikki's problems into the last book. It was just too difficult to click with Nikki because most of the times she did not handle it well. I also did not like Nikki's roommate and her friend Oliver even more in Complete Me. Oliver especially was a complicated character to like. What he did to his fiancee I could not like him afterward and of course the person he messed with in the story.
J. Kenner did a great job wrapping up the Stark Trilogy, and I am sad to have read the last few chapters in Complete Me knowing it would end. I am happy that it worked out for Damien and Nikki. It took a lot of troubles and heartbreak to get to their happily ever after (at least I hope it's happily for them).
I recommend this series to readers who love the contemporary romance genre and adore books that bring out emotions in you while you are reading it.
I give this book 4 full moons and look forward to reading J. Kenner's next books that come out in the near future. She's one author, who has always been an auto-buy for me.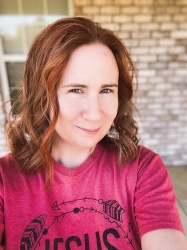 Latest posts by FranJessca
(see all)