ARC Review: 'Unscrupulous' by Avery Aster
August 15, 2013
I received a complimentary copy of the book from Netgalley, the publisher in exchange for an honest review. This does not affect my opinion of the book or the content of my review.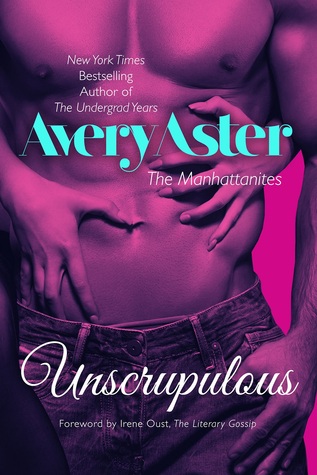 Unscrupulous
by
Avery Aster
Series:
The Manhattanites #1
Published by
Self-Published
on August 14, 2013
Genres:
Contemporary Romance
,
Erotic Romance
Format:
eArc
Source:
Netgalley, the publisher
Goodreads
Purchase at
Amazon

Book 2 in The Manhattanites series
At thirty-three Warner Truman is one of the richest men on the planet, a spa mogul who buys and sells resorts at will. He holds powerful executive's careers in his well-groomed hands. Nothing is beyond Warner's reach…until he meets her.
Stunning, tantalizing, and perverse, Taddy Brill captivates Warner's carnal desire like no woman he's ever met. A self-made millionaire, Taddy is tougher than steel, more brilliant than diamonds and, at twenty-seven, she's never depended on a man for anything…until she meets him.
The more Taddy plays with Warner's affections, driving him to erotic heights, the more she is confronted by a dark past. But before she can love him, Taddy must meet her worst fears head-on or risk losing it all, including herself.
A Romantica® contemporary erotic romance from Ellora's Cave
My Review
I read out of order again, but this time I had to read out of order because once I read the description of Taddy and Warner's book, I knew I needed to read their story first. First off, Taddy is a redhead, and well I am a redhead. =) She's also a highly motivated character…especially when it comes to making her mark in the world.
When I began reading Unscrupulous, I knew I was warned ahead of time about the sex scenes by Avery…but let's say; I was not prepared for Taddy's fiery dominant side in the bedroom. She is probably the first female character, who has ever surprised me. She knows what she wants, and when she wants something, she will eventually get it. I was surprised when, she did manage to hand over the reins of dominance to Warner, but it took her awhile. She was just not used to it…but she needed someone like Warner to guide her.
This book is much erotica with just the touch of storyline to it. There are a lot of hot moments between Warner and Taddy, and there are also dramatic moments. You will probably want to help Warner out a few times since he gets himself into some very sticky situations. Taddy gets him out of one of those situations. Oh boy…did he have one very heated, steamy, difficult situation to get out of with his hotel business. I'm surprised he did not go into hiding or hurt someone.
If you enjoy books with a very sexy billionaire, who is dominant in every way and a female character, who is just as driven and has gone through a lot in the past, then you will enjoy this book from Avery Aster.
The only reason I am not giving it full five moons is because of one character, who I did not like in the process of it all…and that was Taddy's mother. Oh, boy…she struck a nerve with me with what she did to Taddy. HOW DARE SHE. She and her only daughter wanted to do that to her, due to her husband at the time finding out the truth. Taddy needed her, but in the end, Taddy made her mark without her parents' help at all.
I look forward to reading the next book in this series and also reading the first book.
I give this book 4.5 moons and recommend it to contemporary erotic romance readers out there. Be forewarned…if you do not like very erotic sex scenes this book may not be for you…but if you do be prepared for some cold showers after each scene or at least have some cold water next to you to cool down with from reading the story.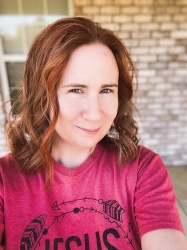 Latest posts by FranJessca
(see all)