Review: 'Back to Basics' by Erin McCarthy
August 17, 2013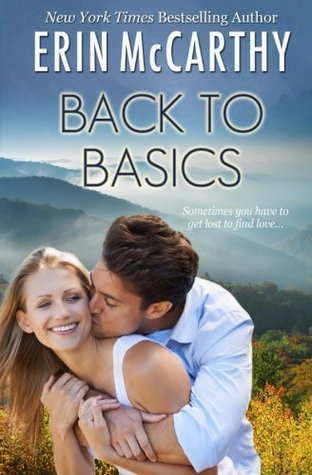 Back to Basics
by
Erin McCarthy
Series:
Smoky Mountain Romance #1
Published by
Self-Published
on July 18, 2012
Genres:
Contemporary Romance
Format:
eBook
Source:
Purchased
Goodreads

Angel Weiss can't believe that her old friend Brian has stood her up at their wedding, for a stripper no less, ruining her plans to collect on some old college bet money. If you can't trust a man to follow through on a fake wedding, who can you trust? So maybe she is a little uptight and suppressed, as Brian points out, but after watching her father run through six wives, she can't help but be a little bit of a control freak. Who never intends to get married for real. Rick Dengler did the marriage thing and the only good thing that came out of it was his daughter.
Otherwise, it just left him broke and disillusioned. So he isn't looking for anything but illegal campers when he's doing rounds through the park on his job as a ranger. What he finds is a sexy blonde in heels frozen in the path of a black bear.
Which leads to them both covered in poison ivy. Which leads to stripping down to what nature intended in a heart shaped hot tub. Which leads Angel and Rick to conclude that maybe they're not out of the woods yet when it comes to falling in love with a person all wrong for you..
My Review
Back to Basics is such a sweet contemporary romance story about Angel Weiss, who is trying everything to have a normal life, but she does not believe in happily ever after. She has set up to marry her friend Brian so they can get the money that their friends did back a long time ago. Whoever was the last to get married would get the bet money they put together in college. Unfortunately, Brian never shows up to the Wedding due to him getting drunk and meeting a stripper that whisks him away. Angel's brothers tell her Brian got married to the stripper, but she is determined to find out the truth and get that bet money. She has something significant she wants to do with it.
While searching for Brian, she ends up in the forest at one of the state parks in front of a bear, and it takes ranger Rick to help her get out of that predicament with the bear. One thing leads to another between Rick and Angel and both of them end up having mixed feelings about their situations together. Angel is finally about to realize what love is for a person without feeling like she is following in her Dad's footsteps and understanding how much she does not want to find Brian at all.
Erin McCarthy gives you a story of two unlikely people meeting each other, who need each other. Angel is one female character, who is determined not to end up like her father. She does not know if she knows if she can be happy and she never pictured herself getting married, but she needs that money. Rick, on the other hand, is trying everything to see his daughter, who was taken to another state with her mother and his salary only reaches so far. He is such a sweet guy that I believe Angel was destined to meet him in the forest. I loved Rick a little more than Angel though while reading Back to Basics due to his charm and sense of humor. He won me over. This is a different kind of story from Erin McCarthy, and I hope she writes Angel's other siblings stories, especially her brother Luke.
I give this book 4.5 moons and highly recommend it to contemporary romance readers, who love stories with a happily ever after, with two different characters, you will enjoy Back to Basics.
Favorite quotes from Back to Basics –
"Bet you've never had a bear down your pants before. Though I'm kind of a bear in bed." He winked.
"Good. Because Ranger Rick and his Campfire Girl have a fire that needs to be started."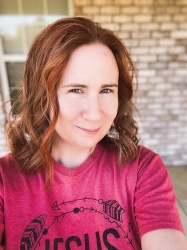 Latest posts by FranJessca
(see all)