Review: 'The World Without a Future' by Nazarea Andrews
December 29, 2013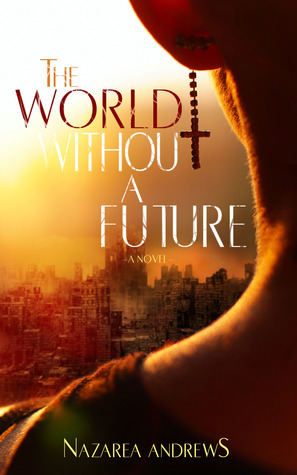 The World Without a Future
by
Nazarea Andrews
Series:
The World Without End #1
Published by
A&A Literary
on November 30, 2013
Format:
eBook
Source:
Purchased
Goodreads
Purchase at
Amazon

She was born the day the world ended…
Nurrin has lived her entire life with zombies—trapped behind walls meant to keep them safe. She's mostly happy there. But when a zombie horde breach the walls of her Haven, she has to trust her brother, Collin, and his best friend to keep her alive.
He just wants his past to die…
Finn O'Malley has given up on voicing warnings that are ignored. No one cares that the zombies are changing. Now all that matters is keeping Collin and Nurrin safe from what's outside the walls of a Haven. But when Nurrin's best friend picks up a contact infection, he agrees to get the medicine needed to save his life. Forced together, relying on each other in a strange Haven, zombies aren't the most dangerous thing they're facing.
In their world, only one thing remains true: everything ends in blood.
My Review
I'm going to admit first off that I was not expecting The World Without a Future to capture my attention, but it did. Oh, boy did it! I had a hard time putting down my Kindle, and now I'm mad I have to wait to find out what happens next. Ahhh!!!
My first New Adult Dystopian book and now I'm wanting more. First off, zombies have been my new addiction, and I used to hate zombies. I could never really watch a movie with zombies until I met my husband and now I want to read books with them.
Nazarea Andrews did an amazing job on making me grip my Kindle and almost breaking it in two. Not only because of the action and suspense of the Infects that were in the story but due to the characters Ren (aka Nurrin) and Finn. I loved every bit of the storyline of The World without the Future. Here is a book that takes you into a world where people are trying to survive in Havens away from the Infects. Unfortunately, there are times that Havens can fall and that happened with where Ren and her brother were at. ( I don't want to go into detail on why the Infects happened…so no spoilers there) The only thing you need to know is how important it is to keep Ren being the first day born a secret. She is born on the day that zombie apocalypse decided to unfold. ( That is definitely an important part of the story)
The minute the Havens start falling is when there is no hope for everyone to survive. Finn knows this…but no one likes to listen. Finn is the friend of Collin…every girl adores him and wants him, except Ren. Ren despises Finn, but for some reason, he is always there. He has secrets though because he is able to get things no other human is able to get. He is also well known and Ren is determined to find out who he really is.
Ren is the girl in the story that always does not listen, and she still is asking questions. She is one tough chick though and will do anything for her brother and her boyfriend in the story. Although, she is clueless when it comes to how Finn feels about it. I wanted to yank her out of the book and tell her she was clueless.
Finn is the guy that makes you want to find out his deepest darkest secrets because believe me he has them. He was very intriguing to me, even when he was being a jerk to Ren or Nurrin since that was his nickname he called her. I loved his character because Nazarea gave us his point of view in the story and believe me, he definitely will keep you reading the story. He has a very dirty mind and is very alpha. He is also very sexy when he is determined to get what he wants.
Finn and Ren together are a great connection. They both are complete opposites, but they mash well. They don't know each other's feelings towards each other. They have a love-hate relationship but more of a hate relationship.
Nazarea gives you a story of a zombie apocalypse that involves characters that are just trying to survive after their haven fell. Unfortunately, things turn upside down, and they need help from other Havens. They will deal with the craziness of the Infects, each other's secrets, and many other things.
The ending…can I say…WOW…that was a cliffhanger because I had to re-read the last few sentences to make sure Nazarea left me hanging. Dang, it!! I need to find out what happens next…please!!
I give this book 5 full moons and highly recommend it to readers out that love apocalypse books and the new adult genre. There is a lot of heated tension in this book between Ren and Finn. There are so many more questions that need to be answered, especially after the cliffhanger.
I look forward to reading the next book.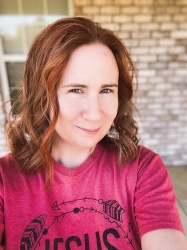 Latest posts by FranJessca
(see all)