I received a complimentary copy of the book from the Blog Tour Host in exchange for an honest review. This does not affect my opinion of the book or the content of my review.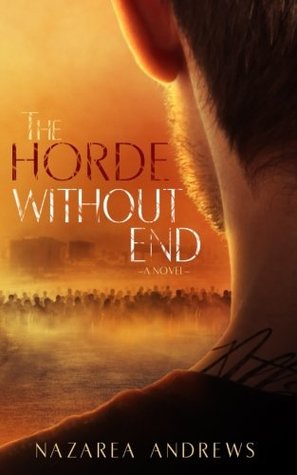 The Horde Without End
by
Nazarea Andrews
Series:
The World Without End #2
Published by
A&A Literary
on July 27, 2014
Pages:
380
Format:
eArc
Source:
Blog Tour Host
Amazon Kindle
|
Amazon Paperback
Goodreads

It was supposed to be over... Returning from Haven 18 was supposed to be the end. But nothing is ever easy-and in a world full of zombies, finding the missing is next to impossible. There are breadcrumbs. Tiny clues. But what are a few tiny clues in a world of the dead? Nurrin is desperate to find her brother, but that will mean trusting Finn O'Malley. A man shrouded in secrets, who kills as easily as breathing. And the more she learns about him, the more questions she has. But she has learned one thing-the zombies are changing. Adapting. And this time, the Haven walls won't keep them out.
My Review Continue reading →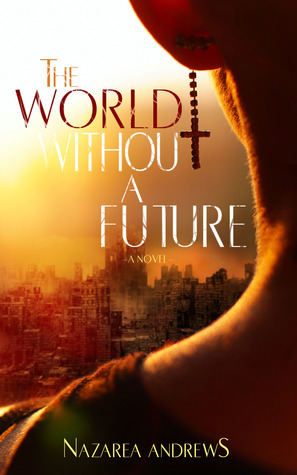 The World Without a Future
by
Nazarea Andrews
Series:
The World Without End #1
Published by
A&A Literary
on November 30, 2013
Format:
eBook
Source:
Purchased
Amazon Kindle
Goodreads

She was born the day the world ended…
Nurrin has lived her entire life with zombies—trapped behind walls meant to keep them safe. She's mostly happy there. But when a zombie horde breach the walls of her Haven, she has to trust her brother, Collin, and his best friend to keep her alive.
He just wants his past to die…
Finn O'Malley has given up on voicing warnings that are ignored. No one cares that the zombies are changing. Now all that matters is keeping Collin and Nurrin safe from what's outside the walls of a Haven. But when Nurrin's best friend picks up a contact infection, he agrees to get the medicine needed to save his life. Forced together, relying on each other in a strange Haven, zombies aren't the most dangerous thing they're facing.
In their world, only one thing remains true: everything ends in blood.
My Review Continue reading →