ARC Review: 'Born in Blood' by Alexandra Ivy
December 24, 2013
I received a complimentary copy of the book from Netgalley, the publisher in exchange for an honest review. This does not affect my opinion of the book or the content of my review.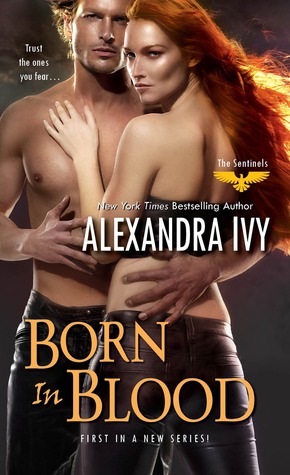 Born in Blood
by
Alexandra Ivy
Series:
The Sentinels #1
Published by
Zebra
on December 31, 2013
Genres:
Paranormal Romance
Format:
eArc
Source:
Netgalley, the publisher
Goodreads
Purchase at
Amazon
|
Apple

In a stunning new paranormal romance series—even edgier than her bestselling Guardians of Eternity books—New York Times bestselling author Alexandra Ivy lures readers into the dark, seductive world of the Sentinels—humans outcast by their hidden abilities, treading the line between life and death, good and evil, pleasure and pain…
Born In Blood
Sergeant Duncan O'Conner has seen it all before. A beautiful erotic dancer is found murdered in her home—no suspect, no motive. But there's one clue: she's missing her heart. It's enough to make the hard-bitten Kansas City cop enlist the help of a necro—one of the dead-channeling freaks who live in the domed city of nearby Valhalla. It's a long shot, but desperate crimes call for desperate measures.
Unlike the other "high-bloods" in Valhalla, Callie Brown considers her abilities a gift, not a curse. But when she reads the dancer's final thoughts, she senses a powerful presence blocking her vision. This is no ordinary homicide. This is the work of a legendary necromancer who controls souls. A ravenous force that will put Callie's skills to the test, O'Conner's career at risk, and both their hearts on the line…literally.
My Review
I finished this book a while ago, but I was having issues on typing up reviews until now. Even bloggers get writer's block…especially when your oldest daughter is home from school due to Winter Break. (Thank goodness for school back in session.)
I knew I had to read this book the minute it was introduced on my FB Newsfeed one day. The cover sold me and then the synopsis of it and of course because Alexandra Ivy is one Author that can drag a reader into the story. I literally was in the zone, while reading this book that I had no idea what was happening around me. My husband and kids were fending for themselves, while I read Born in Blood.
Alexandra Ivy introduces you into a world, where we have the normal humans, and then we have the Sentinels that have abilities that make them freaks. (at least that is what the normal humans call them) The Sentinels are frowned upon because the humans believe they will use their powers to gain more control over them. She introduces us to one of the humans, Sergeant Duncan O'Conner, who now has to work with one of the Sentinels. Callie Brown is there to help solve the case with Duncan…but, of course, every human on the crime scene is wary about her being there. Her abilities can see what happened to the person and figure out if they can find the killer. Callie ends up getting more than she bargained for and her Guardian, Fane, is there by her side making sure nothing happens to her. He's overprotective though.
Duncan is the extreme Alpha type guy, and he has a secret in the story that Alexandra brings forward towards the middle/end of the story. Oh boy, I knew he was special. =) He got on my nerves at times because he was a little over-bearing and very open to what he wanted to do with Callie…but he still had his mixed feelings for Sentinels. He did win me over when it came to his devotion to Callie at the end of the book.
I loved Callie because she was one determined female character. She put Duncan in his place at times, and she even put her Guardian, Fane, in his place. Fane did get out of control with being protective, but I can see why he was reluctant about letting her loose on her own and with Duncan. Callie plays a significant role in why the title of the book is Born in Blood. You will have to read the book to find out why. Loved the bad guys in the story and how Alexandra made me hate them. (Yeah…you'll see why it's a love/hate with them) =( Poor Callie when she found out the truth, who was behind the murders of the girls!
Alexandra did a fabulous job with the first book and introducing what it is all about and giving us other characters to look forward to in the series. I enjoyed the first book in the new series from Alexandra Ivy and looked forward to the next book. I hope it is Fane's book. I want to know why he is just all about work and not about having fun.
I give this book 4.5 moons and highly recommend it to paranormal romance readers out there.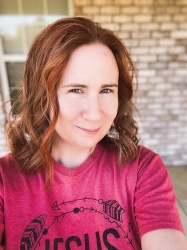 Latest posts by FranJessca
(see all)