Review: 'Girl Lost' by Nazarea Andrews
May 4, 2014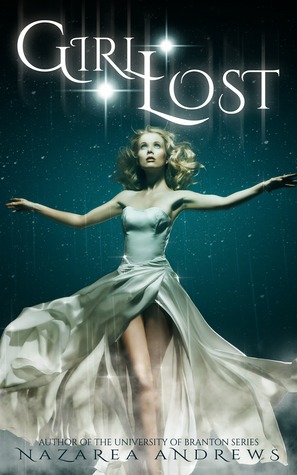 Girl Lost
by
Nazarea Andrews
Series:
Neverland Lost #1
Published by
A&A Literary
on April 29, 2014
Genres:
New Adult Fantasy
Format:
eBook
Goodreads
Purchase at
Amazon
|
Apple

Northern was supposed to be a fresh start—a place where people didn't know who I was or how I had spent years in and out of mental institutes. People didn't know about my parents death or the island no one heard of. But when Peter sits next to me in lit class, I can't stop the memories, and I don't want to. He looks too much like the boy from the island, and despite my best intentions, coaxes my secrets from me.
He's gorgeous, irresistible, a little mad, and completely lost—we are a pair of broken cogs in a world neither of us truly fits into. He is somehow gentle and fierce, heartbreaking in his devotion and savage in his defense.
When Belle, his best friend, shows up, pale and lovely and sick, Peter pulls away from me, a startling withdrawal. It's a relationship that scares and confuses me. She is at times warm and friendly, and other times is violent and unpredictable.
Peter says that he wants me, but refuses to let himself get close. And there are secrets, surrounding both of us, that border on nightmares. As the memories close in, as Belle gets sicker and more violent, I'm torn between what is true and what I believe, and what this magical boy knows about my mysterious past.
My Review
This is the first book I've read that is a retelling of Peter Pan, which happens to be one of my favorite classic children's tale that I constantly read as a child.
Girl Lost is nothing like the original Peter Pan though, Nazarea Andrews gives us a edgy twist to the tale. Instead of having a sweet Wendy girl in the story, we have Gwen who is suffering with hallucinations (at least that is what her family calls her condition) and dealing with trying to forget what happened to her mother and father. She's supposed to be starting her life over, but she still has brother Micah watching over her at school, her psychiatrist Grayson calling to check up on her, and her Aunt J trying to control her life. Gwen though is trying to forget the boy that made her family put her into a mental institution. They don't believe he ever existed, and that Gwen made him up to help her cope with witnessing her parents being murdered so many years ago on the boat she was on with them. When Gwen goes to college though, she ends up seeing the exact boy she's supposed to not see. Is he real or she is hallucinating like her family says? But then her family and friends say they can see him too, but her family still considers her crazy until memories start popping back up on what happened those years ago she lost.
Some things I enjoyed about Girl Lost is how Nazarea Andrews has the characters from Peter Pan in the story, but she gives them other names. We have the Lost Boys that follow Peter around, but they are considered a fraternity instead. There's also Tinkerbell, but in the story she's called something else as well. There's Hook to in the story, but it's only a sly remark from Gwen that he's figured out in the story. (He was a very interesting character in the story, although he drove me crazy with his tactics with women. Let's just say he loved women.) I loved the twists and turns that Nazarea put in the book with the characters on retelling the story in a different way and giving it a new adult feel to it. When reading it though at first, it will feel like a YA/teen book until half-way through the book it starts leading into a more mature route. It does get pretty steamy in certain scenes in the book, which is why this book is intended for 17+ audience.
Some things that made me give it 3.5 moons instead of higher is how the story ended and how Gwen drove me crazy while reading the story. The ending just ended and there was too many questions left unanswered for me. What happens to Gwen after figuring out the truth? What happens Peter? I was in shock after reading the last sentence and clicking in my kindle realizing that was it. I definitely felt lost just like Gwen did on what happened. Gwen's ways of coping with some of the issues she dealt with in the story. I'm sorry, but the way Peter treated her, I would've ignored him and dumped him in a heartbeat. She deserved the truth and she deserved better. She did have one hookup with some other person in the book and I actually was rooting for him to win her over.
Overall this was an entertaining retelling of Peter Pan that kept me guessing on what really was going on. I recommend it to readers that enjoy retellings of our favorite classic tale, Peter Pan. You may be in shock after ending though…I'm still in shock. Guess Nazarea just wanted to let us guess on what happened afterwards. Here's hoping Gwen got her HEA and ended up shoving it in her family's face on the truth of what happened to her.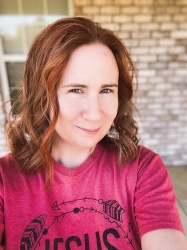 Latest posts by FranJessca
(see all)