ARC Review: 'The Vampire's Accidental Wife' by Kristen Painter
May 16, 2017
I received a complimentary copy of the book from the publisher in exchange for an honest review. This does not affect my opinion of the book or the content of my review.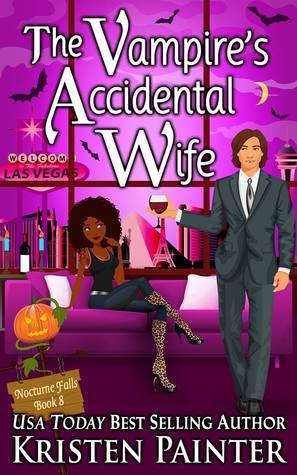 The Vampire's Accidental Wife
by
Kristen Painter
Series:
Nocturne Falls #8
Published by
Sugar Skull Books
on May 8, 2017
Genres:
Paranormal Romance
Format:
eArc
Goodreads
Purchase at
Amazon
|
Apple

Welcome to Nocturne Falls, the town that celebrates Halloween 365 days a year.
Las Vegas headliner and vampire Desdemona Valentine is one cool, collected diva on the outside. On the inside, she's petrified of falling in love after her last relationship nearly killed her...literally. Protecting her wounded heart makes for a lonely life, but she has her fame and fortune to keep her company. Who needs anything more?
Julian Ellingham does. One look at Desdemona on stage, and the vampire is smitten. She initially ignores him, but his relentless pursuit pays off when a wild night ends in a Vegas wedding. Finally, Julian has everything he wants while all Desdemona wants is...a divorce.
Julian sweet-talks Desdemona into letting him prove his love, but his time is running out. Especially after someone repeatedly tries to turn his bride to ash. When Desdemona flees Vegas for the spooky streets of Nocturne Falls and Julian's protection, he's more than willing to help out. But can he convince Desdemona to trust him, or will 'death do us part' become a reality?
My Review
I've been waiting to read Julian's book since he was first introduced. I wanted to know who would win over the sexy young Ellingham brother who is supposedly a player. 🙂 At least that is what everyone in Nocturne Falls thought he was, until the real Julian came out in The Vampire's Accidental Wife. In fact, he actually went off and got married and didn't tell anyone. He got himself hitched to the beautiful vampire Desdemona Valentine, who happens to have a show in Las Vegas. She's a vampire pretending to be a vampire and I really enjoyed getting to know the beautiful Desdemona since she won over Julian.
Kristen did a fabulous job on Julian and Desdemona's book. I really enjoyed these two together and getting to see a whole different side of Julian. He actually is a sweet romantic who would do anything to win over Desdemona. Desdemona on the other hand is stubborn, but she has a reason to be. It's not what you would call insta-love with these two, especially since Desdemona has a issue with being married to Julian.
There's so much going on in this book that I had a hard time putting it down. There's drama, especially with what is going on with Desdemona. Poor girl is dealing with some craziness and it's up to Julian to try to find out what is going on and stop it.
Julian is afraid he's going to have his heart broken in the story and believe me I was afraid for him. Julian deserved happiness, especially since he's brothers had happiness.
I give this book 5 stars and can say I'm beyond ecstatic that Julian finally got his HEA. Thank you, Kristen for giving Julian his happiness. 🙂
I recommend this book and the other Nocturne Falls books to readers of the paranormal romance genre. You may want to move to Nocturne Falls after reading them, like I do and so do so many other readers.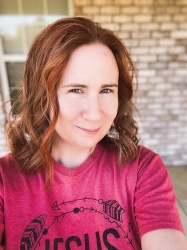 Latest posts by FranJessca
(see all)