ARC Review: 'Tracks of Her Tears' by @MelindaLeigh1
November 10, 2015
I received a complimentary copy of the book from Netgalley in exchange for an honest review. This does not affect my opinion of the book or the content of my review.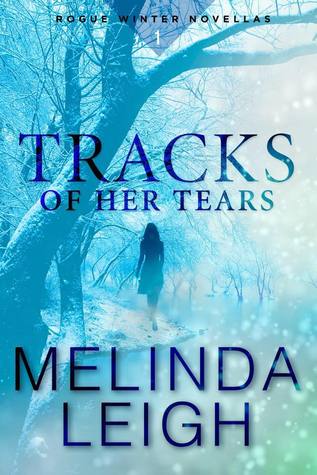 Tracks of Her Tears (Rogue Winter, #1)
by
Melinda Leigh
on November 10, 2015
Goodreads
Purchase at
Amazon
|
Apple

In the first thrilling Rogue Winter Novella, sleepy little Solitude, Oregon, wakes up to another deadly threat.
County investigator Seth Harding intends to spend the holidays with his newly reconciled family, but a few days before Christmas, a homicide thwarts his plan. Seth arrives at the scene and makes a painful discovery: the victim is his brother-in-law's girlfriend. Her apartment has been ransacked and her toddler left motherless. To make matters worse, Seth's brother-in-law, Bruce, is missing. With Solitude locked in a rare, deadly deep freeze and the temperature plummeting, the residents launch a desperate search.
Seth calls his wife, social worker Carly Taylor, to take the case so the little girl doesn't get lost in the foster care system. With the holidays near, Carly brings the child home with them to celebrate Christmas. But when the Taylor farm is also trashed, Seth and Carly must race against time—and against a paralyzing winter storm—to find Bruce and catch a killer in the first pulse-pounding sequel to the Rogue River Novellas.
My Review
I was beyond excited to find out that Melinda Leigh and Kendra Elliot were teaming up again to write some more novellas based in Solitude, Oregon. Both Kendra and Melinda know how to keep a reader on the edge of his/hear seat, while reading their stories.  Each story is jammed packed full of surprises, suspense, tension, and romance.
First, if you haven't read the Rogue River series (4 novellas in total) I highly recommend you start there before reading the Rogue Winter novellas. You don't want to miss out on reading the novellas that started it all.
Tracks of Her Tears takes us back into the lives of Seth and Carly. Seth and Carly are trying to get their marriage back to normal and it seems Solitude, Oregon has other plans for the couple. In fact, a murder will hit close to home again, but this time it will affect Carly's brother. It's up to Seth to uncover the truth of what happened to Seth's brother-in-law's girlfriend and hopefully uncover the truth of what happened. Unfortunately, the killer behind everything has other plans. It doesn't help when Seth has to worry about his own family again because he's going to have to involve Carly with what is going on.
Melinda started the story off with suspense, but that is one of many reasons why she's a favorite romantic suspense author of mine. She immediately grabs the readers attention, and wants the reader to continue reading on to find out who the killer is behind it all. I'm glad she re-visited Seth and Carly because these two have become a favorite of mine due to them committing back to their marriage and how they've grown back into love with each other. They both have strenuous jobs, but their making it work. Between the characters and the storyline of Tracks of Her Tears, I had a hard time putting down this novella. Unfortunately, life got in the way and I had to.  <sigh> Thank goodness, I took a day off of work, so I could finish the novella, otherwise I would've had to wait again.  Grrr!
Overall, this short novella has everything I expected and more. I give it 5 stars and look forward to diving into the second Rogue Winter novella, which is written by another favorite Romantic Suspense author, Kendra Elliot.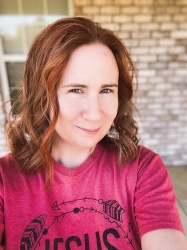 Latest posts by FranJessca
(see all)