ARC Review: 'Unstoppable' by Melody Grace
September 21, 2014
I received a complimentary copy of the book from the blog tour host in exchange for an honest review. This does not affect my opinion of the book or the content of my review.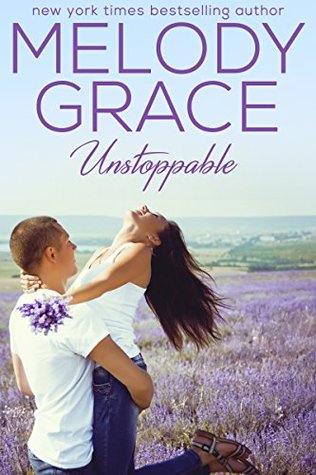 Unstoppable
by
Melody Grace
Published by
Melody Grace
on September 19, 2014
Genres:
Contemporary Romance
Format:
eArc
Goodreads
Purchase at
Amazon
|
Barnes & Noble

A secret scar…Tegan Callahan has sworn off bad boys for good. Growing up on tour with her rock star brother, she knows first-hand the damage they can do. She's looking for a nice, safe, stable guy – until a chance encounter with a devastatingly sexy stranger makes her question everything she thought she wanted.
A troubled soul…
Ryland James arrives in Beachwood Bay on the run from his mistakes. He knows he's the last thing Tegan needs, but somehow, he can't stay away. There's something about her fierce beauty that draws him in – and makes him vow to protect her, whatever the cost.
A passionate destiny…
Their bond is undeniable; the stakes, higher than ever. But the past won't stay gone forever, and soon, Ryland must make the ultimate choice: will he risk everything he treasures in the world, or keep Tegan safe – and sacrifice her love forever?
*This book contains adult situations and explicit content. 17+*

The moment Tegan Callahan was introduced in Dex's book I knew I wanted to read her story. Tegan is Dex's little sister, and from the minute she was introduced I knew she deserved every bit of happiness in her life. Tegan's character has gone through a heart-wrenching moment in her life that continues to impact her emotionally. The poor girl lost the love of her life when he OD'd, and she continues to blame herself for what happened. I wanted to squeeze her and let her know everything was going to be okay. She has some fantastic family and friends that are keeping an eye on her. Especially, since Tegan almost gave it all up due to her wanting to suppress the pain, she was dealing with in her life. Now she is trying everything to prove to her family and friends she can move on from her troubles.
She ends up meeting Ryland in Vegas, while she was traveling to Beachwood Bay. One heated kiss makes Ryland unforgettable, but she ends up breaking it off before anything happens. Her heart is still with the one person who she gave everything to in her life. (Now you see why this girl deserves every bit of happiness)
Ryland has his troubles, and he's going back to Beachwood Bay to face them after winning his freedom. He never thought the one girl he kissed in Vegas would be in the same town, and he's determined to find out more about her.
Unstoppable is all about second chances for both characters. Both characters are similar in struggles, but in different ways. Tegan has the struggles she's still overcoming, and Ryland is dealing with his past conflicts that he's trying to overcome. This book is one emotional roller coaster that will have you going up and down with the characters. You may end up wanting to shake one of the characters or both during certain parts in the book. I tried to shake Ryland the most because of how he handled a particular situation with Tegan. He could've waited until Tegan told him the full story. Instead, Ryland wanted to be a knucklehead. Grrr!
Melody Grace makes the struggles from both characters very believable and brings forward an illness that affects a lot of people's lives daily. I felt for Tegan, and I wanted to hug her every time her inner struggles got to her. I believe Ryland came at the perfect time in her life, and Melody made everything come together for these two at the end. The only issue I had was the ending came too quick. I wanted more with Ryland and Tegan. Here's hoping I can read more of these two in the next books. These two characters were a perfect match for each other.
I give this book 4.5 full moons and recommend it to readers of the New Adult genre. Be prepared to have some tissues though handy, especially when Tegan mentions what she has gone through in her life.
I look forward to reading the next books in the series because Tegan's other brothers deserve happiness too. The overbearing, overprotective brothers need someone in their lives so that they will leave Tegan alone now. =)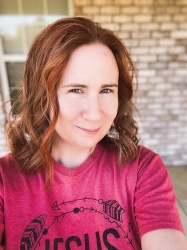 Latest posts by FranJessca
(see all)