ARC Review: 'Wrong Bed, Right Girl' by Rebecca Brooks
May 17, 2019
I received a complimentary copy of the book from the publisher in exchange for an honest review. This does not affect my opinion of the book or the content of my review.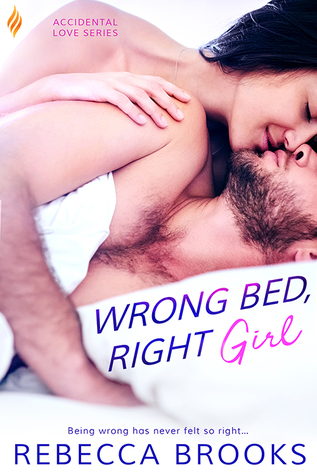 Wrong Bed, Right Girl
by
Rebecca Brooks
Series:
Accidental Love #2
Published by
Entangled Publishing LLC (Brazen)
on May 13, 2019
Genres:
Contemporary Romance
Format:
eArc
Goodreads
Purchase at
Amazon
|
Apple
|
Kobo

Falling head-first into the wrong woman's bed was not how Reed Bishop's night was supposed to go. Now a gorgeous, half-naked ballet dancer was threatening his manhood…with a book. He can't blame her. It wasn't how it seemed—he was just doing his job, tracking down his lead informant, who, unfortunately, took off, leaving him to figure out what to do with her friend. Staying in her apartment was no longer safe.And that's how he got himself into this mess.
Now she's sleeping in his bed while he tosses and turns on the couch.There are pink tights in his bathroom.Pointe shoes next to his boots.He swears he won't touch her like that…but he can't ignore his fantasies.
As a tattooed, muscled DEA Agent, Reed's seen some things. Drug dealers, murderers…He can't let Talia get close. Even though she's made it clear they're both fighting the same hunger. And he definitely can't use his handcuffs on her…no matter how much she begs.
My Review
I read the first book to Rebecca Brooks Accidental Love series the beginning of this year and was introduced to the female character Talia in that book. I didn't like her at first in Wrong Bed, Right Roommate because how she reacted to her friend and brother getting together. Although, I was intrigued to find out who Talia would hook up within Wrong Bed, Right Girl.
The book is told in both Talia and Reed's POVs, so readers will get to be in both of the characters heads. The characters end up meeting each other in the most unlikely circumstance. Reed is a DEA agent, and his informant Stacey who happens to be a ballet dancer, has been avoiding him. He is trying to close this case, and he needs Stacey to assist with it. He ends up going to her apartment, and instead of finding Stacey, he finds Talia. Unfortunately, Talia can't stay at the apartment since she could be in danger if she does stay. She'll end up staying with Reed, and these two will have some challenging moments between each other. There is a lot of tension between the two, and there's also hesitation from both of them. Let's say the two are complete opposite's of each other and I don't know how they could make it work out between the two of them.
I liked Talia in this story. I thought I was not going to like her since I didn't like her in the first book. She gets herself in a situation accidentally, but she handles it very well. She also knows how to handle Reed, even though he is tough. He has a lot of back and forth feelings, which is why I didn't connect well with his character. He drove me crazy being all over the place, and putting Talia is situations that could've been handled better. I could understand his hesitation, but he could've been up front with Talia. Talia is one character who is independent and is trying to prove she can be the best ballet dancer. She can't have any distractions, but she does with Reed.
Overall, this was an enjoyable book. It wasn't my favorite though due to the couple in the series so far. There is a HEA at the end of the story, so don't worry. Talia is the reason why I enjoyed the book. She put Reed in his place a couple of times. I will say this that there are some very steamy moments between the characters in the book.
Will, I read the next book in the series? Yes, if Rebecca writes another Accidental Love series, I will read it. I loved meeting some other characters in this book.
---
Story Rating: 3.5 stars
Steaminess Rating: 4 stars
Standalone or part of series: Part of series, but can be read as a standalone. Different couple for each book.
Do I recommend this book?  Yes.
Will I read other books from the author? Yes.
Tropes/Elements: Strangers to Lovers; Opposite's Attract
Hero: DEA Agent;
Heroine: Ballet Dancer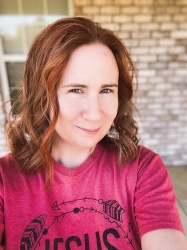 Latest posts by FranJessca
(see all)