Blog Tour: 'Aries' by Gemma James (#Review)
October 7, 2019
I received a complimentary copy of the book from the blog tour host in exchange for an honest review. This does not affect my opinion of the book or the content of my review.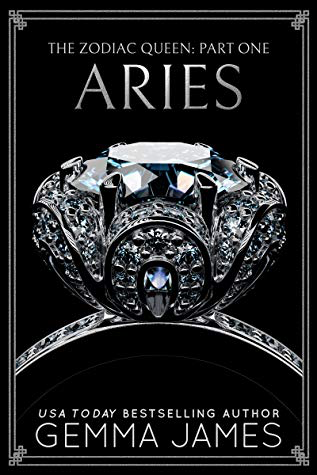 Aries
by
Gemma James
Series:
The Zodiac Queen #1
Published by
Self-Published
on October 1, 2019
Genres:
Dark Romance
Format:
eArc
Goodreads
Purchase at
Amazon

Twelve men. A virgin queen. One arranged marriage.
The first time I met the boys of the Zodiac Brotherhood, I was forced to my knees for the introduction. Still grieving the death of my parents, I was a child queen, a pawn in my uncle's agenda for wealth and gain. As my guardian, he had the authority to arrange a marriage upon my eighteenth birthday.
That meeting took place six years ago. Now those boys are powerful men. Twelve virile men that want to own me.
And I must spend a month with each one. Bending and yielding to their desires and commands. Shedding pieces of my innocence so long as my virtue remains intact.
Because they want a virgin queen after the last month concludes, and my uncle plans to auction me off to the highest bidder.
Out of the twelve men, only one has my heart. And only one can claim my hand in marriage. If only it were up to me to decide.

Part 1 of The Zodiac Queen.

---
Gemma James' first book in her new series is out now, and I'm so glad I read it. This book is twisted and dark, and I loved every bit of it and can't wait for the next book in the series.
I must be on a Dark Romance genre kick lately, which is out of my comfort zone, but I've found authors that I enjoy reading this genre now. Gemma James is now one of those authors. Her new series intrigued me the moment I read the synopsis of the first book because it was something different compared to other books I've read in the past in this genre.
The heroine, Queen Nolalee, at twelve years old is told at age eighteen she will be auctioned off as a prize to twelve men who rule over a house of the Zodiac, for her hand in marriage. Beforehand though, she will spend a month with each man, but she is to remain pure until she is married to one of those men. No sex, but they can do whatever else with her, even torture her in a dungeon. She never signed up for this, but her Uncle signed the contract, which signed her life away to these twelve men after her parents died. She's Queen to her people, but her Uncle wants her out of the way.
Now she's 18, and she's meeting those twelve men again, and the first one she gets to be with is the Chancellor, who is House of Aries. Liam seems to come off protective of Nolalee, but he is preparing her for the other men in the house. He's warning her of them, but Nolalee is a fighter, and she will mouth off whenever she gets a chance to with Liam. Unfortunately, she gets herself in predicaments with Liam and in front of the other men. The first scene with him, lets her know that she is no longer in charge and what is to be expected from her for the next twelve months. Liam and Nolalee, though, have an immediate connection, and Liam tries to fight it off.
I was surprised when I started reading this book how it grasped me from the beginning. I was scared, though, for the heroine and how her ruthless Uncle was treating her. Although, I knew she was not going to take it lightly, what was going to happen to her. I've already mentioned it's dark and twisted at the beginning of my review, but be prepared for nonconsensual moments between the heroine and hero. Although, Liam seems to be the gentlest of them all and I loved how he is preparing her for the others. He's trying to hide his feelings of her, even though readers will know he has feelings for her.
There's a scene where she's in a room on full display with all twelve of them that I felt uncomfortable for Nolalee. Although, I can see why she's fascinated with Sebastian, who seems dark and sexy. There was also a peek into who he is in this book. The next man she gets to be with is Heath for House of Taurus, and he's not one to mouth off at, and Liam warns her that not everyone is like him. Some triggers in this book are spanking, non-consent moments between the heroine and hero(es), and some bondage where she's tied down briefly. There's also a mention of a dungeon for pleasure or punishment, and readers may be introduced to it in the next book with Heath.
I loved the parts in the book where every one of the men was named and what house they belonged to in the book. There was also the story behind the Zodiac men and why they have an auction for a virgin female. This was one of those stories that were different to read, and I can't wait to read more from this series. I've found another author that I liked reading the Dark Romance genre. If you enjoy Dark Reverse Harem that involves an Arranged Marriage, then this book is for you. Twelve different men, which means twelve different books to read.<3 it!
---
Story Rating: 5 stars
Steaminess Rating: 3.5 stars
Standalone or part of series: Part of series.
Do I recommend this book? Yes.
Will I read other books from the author? Yes.
Tropes/Elements: Dark Reverse Harem; Arranged Marriage
Hero: Alpha; Protective; Sexy; Chancellor (House of Aries); Punisher (way less than the 11 others)
Heroine: Teenager (18); Virgin; Innocent; Reserved

This post contains affiliate links you can use to purchase the book. If you buy the book using that link, I will receive a small commission from the sale. It will help sponsor future giveaways but costs you nothing extra. You can read the full disclosure underneath the Privacy Policy.
---
---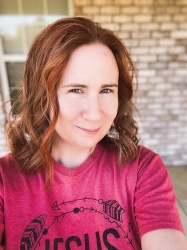 Latest posts by FranJessca
(see all)