Blog Tour + #Review: 'Sweetest Awareness' by M.A. Heard
November 28, 2022
I received a complimentary copy of the book from the blog tour host in exchange for an honest review. This does not affect my opinion of the book or the content of my review.
This book may be unsuitable for people under 18 years of age due to its use of sexual content, drug and alcohol use, and/or violence.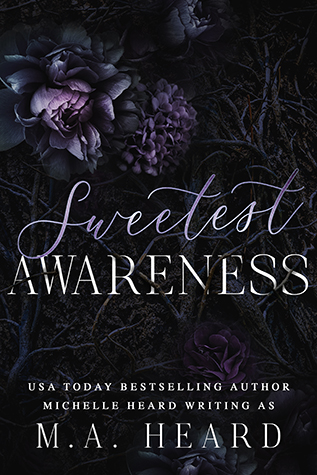 Sweetest Awareness
by
Michelle Heard
Series:
Cruelest Oblivion Duet #2
Published by
Self-Published
on November 21, 2022
Genres:
Adult Dystopian Romance
,
Dystopian
Format:
eArc
Goodreads
Purchase at
Amazon

From USA Today & Wall Street Journal bestselling author Michelle Heard, writing as MA Heard, comes the next installment of the Cruelest Oblivion Duet.
With the impending war on our doorstep, I'm training harder than ever to become the woman I was always meant to be.A warrior.
I'm faced with trials set out to break me, but I keep getting up and walking away stronger than before.
I quickly learn I'm not just fighting for freedom but for a world where women won't be treated as breeders.I'm fighting for the future of every woman.
I'm fighting to prove I'm not the coward I always thought I was.
I'm a leader.
Mostly, I'm the woman every man on this planet should fear.
Author's Note: 18+ ONLY. This book contains mature language, graphic violence, and explicit content.CRUELEST OBLIVION is book #1 and needs to be read before reading SWEETEST AWARENESS which concludes the duet.
---
Sweetest Awareness is the second book to M.A. Heard's Cruelest Oblivion duet. If you have yet to read the first book in the duet, do before diving into the second book or even reading my review. After reading the first book, I knew M.A. Heard would make the second book more graphic regarding violence, especially since war is coming and the characters, especially Jai, must be prepared for it.
Storyline/My Thoughts: Jai is the FMC in the book, and most of the book is written from her POV. She's come to the main ward now with Chance and finds out the main ward is not some place she likes at first, especially when a girl throws herself at Chance and kisses him. Here Jai thought she was unique to him after what he said to her and did with each other in the first book.
Jai will question everything and everyone she knows now since she is in this world where women are seen as only breeders since there are not many females compared to males. Jai doesn't want anything to do with other men but Chance. Unfortunately, Chance may have just been saying sweet words to get with her, and she wants to leave him and return to the other ward. She doesn't feel comfortable in the main ward. Thankfully, she makes friends with people who welcome her until trouble brews, and she has to fight someone to show her strength with the main ward crowd. It seems every person Jai meets wants to challenge her, and she is forced to give in since the war is coming and there can be no weak people.
This world that the FMC is in is not for the faint of heart. You will get hurt if you can't handle yourself, even with people you should trust. Jai's relationship with Chance will not work out until Chance proves how much he cares for Jai. He does prove it in this book, even though Jai makes it difficult for him.
Don't ever hurt his girl, is all I'm saying. Yes, this book has the Touch Her and I'll Unalive you vibes to it when it comes to the MMC. I love these moments, even though Chance lets a girl kiss him in front of Jai. That's a big no for me there, Chance.
I enjoyed the conclusion of this duet. If there is one thing I did like about this book the most was reading about Jai's growth as a character. She's become a leader and not a follower. She wants every guy out there to know that women aren't for breeding. They can fight alongside them, and she wants to make changes. She takes it upon herself to go back to where her father is and stop him from creating more of his creations before destroying more people's lives. Chance, on the other hand, will stop her. He's very protective of her, but Jai puts him in his place several times. I loved seeing them grow together too.
I will miss Chance and Jai, even though Chance drove me bonkers in this book. I knew he was trying to let Jai handle things, and she did well, but there was an instant that could have prevented it.
The ending came quickly, and I was happy with how it ended. I wish we could have more of this world and explore different POVs with different characters that I've grown to like, such as Dawn, who befriends Jai in the main ward. Overall, I give this book four stars, and I'm sad to see it end.
I would love to know what happens next to all the characters. The only one I didn't care for in this book was Jai's mother and how she treated Jai at first. Yeah, not a fan of her, other than her. I would love to learn about where the other characters go and how things continue after the bad guys are gone.
Standalone or Part of Series: It's part of a Duet and I recommend reading Cruelest Oblivion, first before reading Sweetest Awareness.
Steam/Spice: 🌶 🌶
Genre(s)/Trope(s)/Element(s): Dystopian Romance. Forced Proximity. Grumpy + Sunshine. Possessive/Jealous MMC. Sweet/Innocent FMC. Touch Her and I'll Unalive You. Soulmate Love. Angsty. Suspenseful.
Trigger(s)/Content Warning(s): Mature language. Loss of family and friends. Abandonment. Death of an animal(s). Graphic Violence. Death.
Would I recommend this book? If you enjoy Dystopian Romance, where there aren't many women in the world and are outnumbered by controlling and sometimes overprotective men (like Chance), this duet is for you.

---
---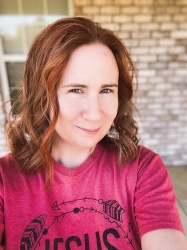 Latest posts by FranJessca
(see all)