Book Lovin' Mamas Monthly Round-Up: September 2016
October 1, 2016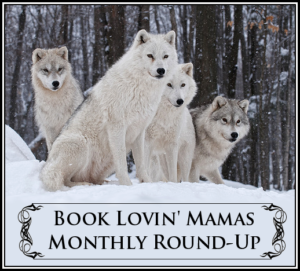 Graphic designed by Sapphire Designs
It's definitely been a while since a monthly round-up post. We're back on track now.
So if you missed out, here's a Round-Up on Book Lovin' Mamas September posts…..
~*~*~*~*~*~*~*~*~*~*~*~*~*~*~*~*~*~*~*~
Our FEATURE Posts
None for September
Featured Posts to return October 2016
---
Reviews
---
 Author Interviews
No posts found.
---
Cover Reveals
---
So what is up for October 2016
It's no longer summertime, which means my favorite holidays are almost here. First there is Halloween, which means going to the Pumpkin Patch, watching scary movies (even watching my favorite movie Hocus Pocus), and going trick or treating with my girls.
What is planned for this month at Book Lovin' Mamas? Plan on seeing our Featured Post again – Country Life and then we will finally have our other Featured Post.
Sorry it's been quiet on the blog, but this Book Lovin' Mama has had a busy work schedule and dealing with health issues still. 🙁
This month Lil' Sidekick and Rambunctious Preschooler will be contributing to the blog. Book Reviews and Recommendations from both, especially since both have been reading like crazy.
I hope everyone has an amazing October.

Latest posts by FranJessca
(see all)