Review: 'A Court of Mist and Fury' by Sarah J. Maas
January 16, 2017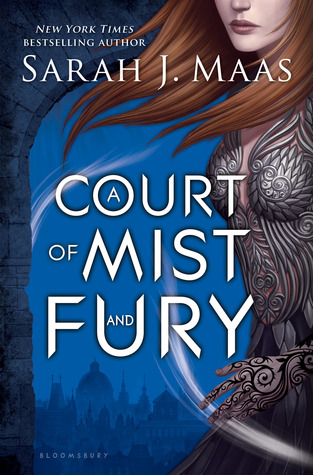 A Court of Mist and Fury
by
Sarah J. Maas
Series:
A Court of Thorns and Roses #2
Published by
Bloomsbury USA Childrens
on May 3rd 2016
Genres:
Young Adult Fantasy
Format:
Hardcover
Source:
Purchased
Goodreads
Purchase at
Amazon
|
Apple

Feyre survived Amarantha's clutches to return to the Spring Court—but at a steep cost. Though she now has the powers of the High Fae, her heart remains human, and it can't forget the terrible deeds she performed to save Tamlin's people.
Nor has Feyre forgotten her bargain with Rhysand, High Lord of the feared Night Court. As Feyre navigates its dark web of politics, passion, and dazzling power, a greater evil looms—and she might be key to stopping it. But only if she can harness her harrowing gifts, heal her fractured soul, and decide how she wishes to shape her future—and the future of a world torn apart.
My Review
This book took me a little while to read compared to the first, but that is because I started it on a Sunday and then had to go back to work on Monday. It drove me crazy I couldn't finish it as fast because this book was just as addicting as the first.
If you read the first in the series, then you would understand why Feyre was acting strangely in the second book. The girl had gone through a lot in the first book, especially for the High Lord of Spring Court. Unfortunately, Tamlin had changed too, and I didn't like him as much in the second book. He was over-protective and over-powering over Feyre. I could see why she felt she was being treated as a child. She made a deal with the High Lord of the Night Court and the day of her wedding with Tamlin is when Rhysand comes to collect.
Yes, many will say he seems to be a villain, especially after what happened in the first book, but after reading this one, I've grown to love him more. He's the character that everyone hates because he scares them into thinking he's horrible. That's all a mask though. He's a sweet side.
Feyre would've been considered an annoying character on how she turned a 360 in this book, but I adored her even more. She's not frail anymore. She was made to be a High Fae, and all she wants is to be included and to learn how to fight her own battles. She doesn't want to be treated as a child, and she wants to understand the High Fae world because now she's apart of it.
The second book takes the reader from the Spring Court to the Night Court, where Feyre is going to learn everything she can about the real Rhysand. Oh, yes, Rhysand is very dreamy in this book. He is the bad boy that can be a good boy too. There are far more adventures that Feyre is going to have to go on because a fiercer villain is coming to change the world as they know it. You thought the first villain was terrible, you haven't met the King. Don't even get me started with how Tamlin is still treating Feyre. He could be erased from the story, and I would be happy.
I was not prepared for how this story was going, but Sarah J. Maas had me turning the page to find out what was going to happen next. The best part was the ending of the book. I won't give it away, but be prepared for some shockers. Lots and lots of shockers, especially on the last page.
I give this book 5 stars, and I'm patiently waiting for the third book. I kind of regret was finishing this book so fast because now I'm forced to wait for the next book. Hurry up May and get here because I need more Feyre and Rhysand and all the other Night Court too.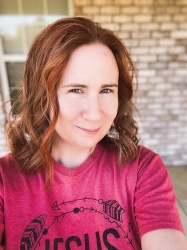 Latest posts by FranJessca
(see all)