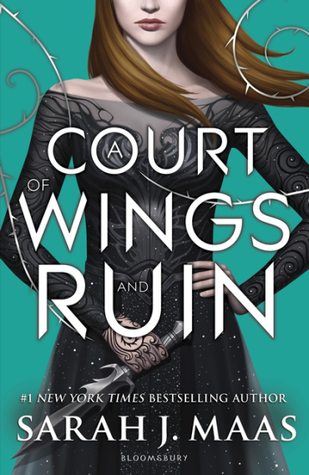 A Court of Wings and Ruin
by Sarah J. Maas
Series: A Court of Thorns and Roses #3
Published by Bloomsbury Childrens Books on May 2nd 2017
Pages: 699
Format: Hardcover
Source: Purchased
Amazon Kindle | Amazon Paperback
Goodreads


Looming war threatens all Feyre holds dear in the third volume of the #1 New York Times bestselling A Court of Thorns and Roses series.
Feyre has returned to the Spring Court, determined to gather information on Tamlin's manoeuvrings and the invading king threatening to bring Prythian to its knees. But to do so she must play a deadly game of deceit – and one slip may spell doom not only for Feyre, but for her world as well.
As war bears down upon them all, Feyre must decide who to trust amongst the dazzling and lethal High Lords – and hunt for allies in unexpected places.
In this thrilling third book in the #1 New York Times bestselling series from Sarah J. Maas, the earth will be painted red as mighty armies grapple for power over the one thing that could destroy them all.
My Review Continue reading →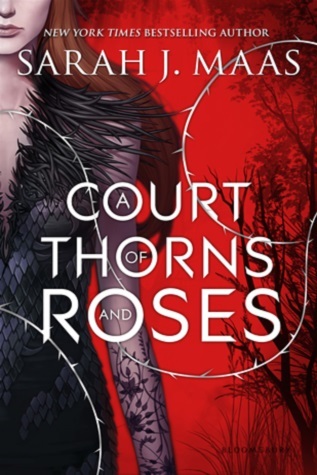 A Court of Thorns and Roses
by Sarah J. Maas
Series: A Court of Thorns and Roses #1
Published by Bloomsbury USA Childrens on May 5th 2015
Pages: 416
Format: Hardcover
Source: Purchased
Amazon Kindle | Amazon Paperback
Goodreads


When nineteen-year-old huntress Feyre kills a wolf in the woods, a beast-like creature arrives to demand retribution for it. Dragged to a treacherous magical land she only knows about from legends, Feyre discovers that her captor is not an animal, but Tamlin—one of the lethal, immortal faeries who once ruled their world.
As she dwells on his estate, her feelings for Tamlin transform from icy hostility into a fiery passion that burns through every lie and warning she's been told about the beautiful, dangerous world of the Fae. But an ancient, wicked shadow grows over the faerie lands, and Feyre must find a way to stop it . . . or doom Tamlin—and his world—forever.
My Review Continue reading →