Review: 'A Court of Thorns and Roses' by Sarah J. Maas
April 19, 2022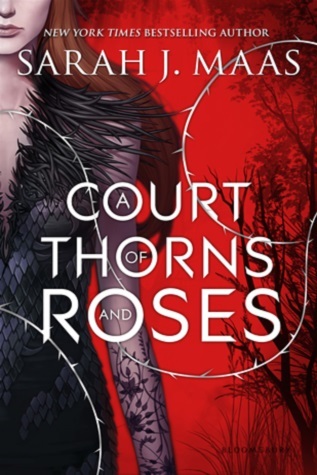 A Court of Thorns and Roses
by
Sarah J. Maas
Series:
A Court of Thorns and Roses #1
Published by
Bloomsbury Publishing
on May 5th 2015
Genres:
New Adult Fantasy
Format:
AudioBook
,
Hardcover
Source:
Purchased
Goodreads
Purchase at
Amazon
|
Barnes & Noble

When nineteen-year-old huntress Feyre kills a wolf in the woods, a beast-like creature arrives to demand retribution for it. Dragged to a treacherous magical land she only knows about from legends, Feyre discovers that her captor is not an animal, but Tamlin—one of the lethal, immortal faeries who once ruled their world.
As she dwells on his estate, her feelings for Tamlin transform from icy hostility into a fiery passion that burns through every lie and warning she's been told about the beautiful, dangerous world of the Fae. But an ancient, wicked shadow grows over the faerie lands, and Feyre must find a way to stop it . . . or doom Tamlin—and his world—forever.
---
I've decided to reread the ACOTAR series. It's been four years, and after rereading Throne of Glass and reading Crescent City finally, I miss the ACOTAR characters. I'm so glad I found Sarah J. Maas's books when I did back when I was working. She's one author who can suck me into any story she writes. I've read all of her books in either one day or less than five days. It all depends on if my family and schedule allow me.
Storyline/My Thoughts: A long time ago, humans were slaves to the High Fae until a war broke out, and humans won their freedom and gained land to live on due to a wall that separated them from the High Fae. Immediately, the book starts with the main character Feyre out in the woods to hunt a deer for her family. She ends up having to kill a wolf that was about to kill the deer she wanted for her family. She knows what the wolf truly is, but it was either let him eat the deer, and her family starves, or kill the wolf, who is a Fae. Humans don't like the Fae, so she doesn't like them either. A beast-like creature comes to find her, and he demands payment for killing the wolf who was his friend. She dies or comes with him back to his home, where the Fae dwells.
Feyre decides to go with him, and the whole time she's over at Spring Court, she is worried sick about her family. Feyre realizes while with the High Fae that something strange has happened to them. The blight is plagued their world, and Feyre is determined to find out if there is a cure for it. She doesn't realize that the blight is not something you want to mess with, especially when the High Fae at Spring Court is scared it's coming to get them again.
What I loved most about this book was how strong-willed Feyre was in the book. She was not afraid to stand her ground, especially against Tamlin. Feyre goes through different emotions with Tamlin because, at first, he's scary, but then he starts changing to protective over her. Feyre falls for Tamlin, which I found Tamlin a little over the top at times, but he grew on me. (Although, in the case of Sarah with her female MC's first love interest, let's just say it never works out.)
The best part of the story comes toward the end of the book when Feyre finds out what the blight is. Let's say the ending has a lot of action, bloodshed, and sadness. Out of all the characters, though, one character that stood out to me in the book was Rhysand. He was fascinating and evil at the same time. He's that morally grey character you love to hate. At least, that is what I found him to be, in my opinion. I don't want to go into too much detail about his character because I'll give away his best/worst qualities. He was great, though.
The first book in the Court of Thorns and Roses series is addicting to read due to the storyline and characters. Sarah J. Maas did another fantastic job. I've read this book three times, and I play on rereading it as many times as possible.
I give this book five stars and look forward to rereading the rest of the series. Sarah J. Maas has become a favorite author of mine since her books always manage to keep me out of a reading slump.
Standalone or Part of Series: It's part of the ACOTAR series and I highly recommend reading in order.
Steam/Spice: ⭐️ ⭐️
Would I recommend this book? Yes. If you are a fan of New Adult Fantasy books, this book is for you. You'll enjoy this series if you've read Sarah J. Maas's other series, Throne of Glass and Crescent City.

This post contains affiliate links you can use to purchase the book. If you buy the book using that link, I will receive a small commission from the sale. It will help sponsor future giveaways but costs you nothing extra. You can read the full disclosure underneath the Privacy Policy.
---
---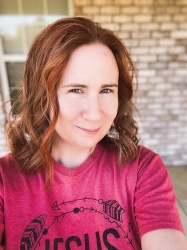 Latest posts by FranJessca
(see all)