Review: 'A Court of Wings and Ruin' by Sarah J. Maas
February 17, 2018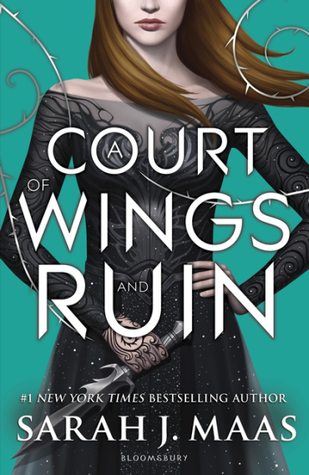 A Court of Wings and Ruin
by
Sarah J. Maas
Series:
A Court of Thorns and Roses #3
Published by
Bloomsbury Childrens Books
on May 2nd 2017
Genres:
New Adult Fantasy
Format:
Hardcover
Source:
Purchased
Goodreads
Purchase at
Amazon
|
Apple

Looming war threatens all Feyre holds dear in the third volume of the #1 New York Times bestselling A Court of Thorns and Roses series.
Feyre has returned to the Spring Court, determined to gather information on Tamlin's manoeuvrings and the invading king threatening to bring Prythian to its knees. But to do so she must play a deadly game of deceit – and one slip may spell doom not only for Feyre, but for her world as well.
As war bears down upon them all, Feyre must decide who to trust amongst the dazzling and lethal High Lords – and hunt for allies in unexpected places.
In this thrilling third book in the #1 New York Times bestselling series from Sarah J. Maas, the earth will be painted red as mighty armies grapple for power over the one thing that could destroy them all.
My Review
Holy Moly! Sarah J. Maas has become an all-time favorite author of mine since I began reading her books last year. I waited to read the third book in the 'A Court of Thorns and Roses' series because I didn't want Feyre, Rhysand, and the rest of the Night Court to leave me so quickly. I read the first two books in the series before reading A Court of Winds and Ruin, so I can re-read the books in order and also refresh the story in my mind. It didn't take me long to read the books either. 🙂
The minute I began reading A Court of Winds and Ruin I knew my emotions were going to go haywire. The second book left a big cliff-hanger at the end, so this book picked up from that one.
Feyre is a badass in this book, and I have to say I fell even more head over heels for Rhysand in this story. He had already won me over in the first two books, but this one was over the top.
I won't go into the story because believe me I do not want to give anything away in this series.
Here are the things I enjoyed about this book:
-Feyre has learned about her powers and strength and is using them even more in this story. She's a total badass, but I've already said that before.
-Rhysand. I seriously love the High Lord of the Night Court. I also like how he leaves Feyre to make her own choices, and that is why she's off at the Spring Court at the beginning of the book. Rhysand is now the top favorite book boyfriend over all others I have on my list because of his character. Seriously, Sarah can write such fantastic characters that are unforgettable.
-All the High Lords are introduced, and I liked learning about them. I especially loved learning some secrets about each of them and how Feyre won some over, and others didn't trust her or Rhysand.
-Feyre's sisters grew on me in this book, especially towards the end. I didn't like Nesta, but she won me over.
-Cassian, Azriel, Amren, and Mor….I can't get enough of these characters and hope each one gets their own happily ever after, especially after learning so much more about them in this book.
-The ending oh gosh that ending. This book friggin' wrecked me at the end, and I had to take a moment to breathe after reading it.
-Sarah's writing is addicting to read because she writes exciting storylines and characters. I look forward to more books in the series from the other characters. I just hope and pray I get more of Rhysand and Feyre because I love these two together.
I could go on and on with my favorite things about this book, but the review would be way too long.
I give this book 5 stars and highly recommend it to readers that enjoy New Adult Fantasy stories. If you haven't read the first two books, then I highly recommend you do because you'll want to read in order. Otherwise, if you don't read in order, then you'll not get the full story behind what's going on, especially with Feyre.
Sarah J. Maas has become an auto-buy author for me, and my husband and children may be kind of jealous of Sarah. It took me 5 days or less (I can't remember the timeline because I was so engrossed in the books) to read all 3 books. My children think I was taking away from their childhood and my husband believes I ignored him too much. They don't understand, when a book/series catches my attention, there's no way to stop reading. I loved this series, and I enjoy all of Sarah's books.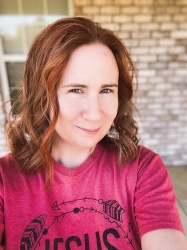 Latest posts by FranJessca
(see all)