Review: 'A Court of Frost and Starlight' by Sarah J. Maas
April 27, 2022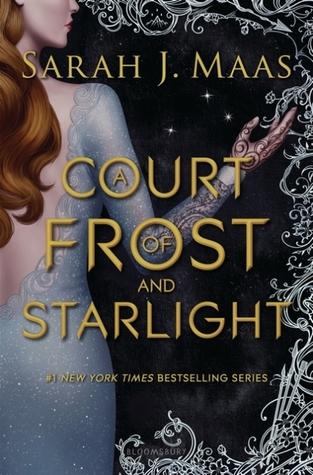 A Court of Frost and Starlight
by
Sarah J. Maas
Series:
A Court of Thorns and Roses #3.1
Published by
Bloomsbury Publishing
on May 1, 2018
Genres:
New Adult Fantasy
Format:
Hardcover
Source:
Purchased
Goodreads
Purchase at
Amazon
|
Barnes & Noble


Hope warms the coldest night.

Feyre, Rhys, and their close-knit circle of friends are still busy rebuilding the Night Court and the vastly changed world beyond. But Winter Solstice is finally near, and, with it, a hard-earned reprieve.
Yet even the festive atmosphere can't keep the shadows of the past from looming. As Feyre navigates her first Winter Solstice as High Lady, she finds that those dearest to her have more wounds than she anticipated—scars that will have a far-reaching impact on the future of their court.
Narrated by Feyre and Rhysand, this wondrous tale of hope and promise picks up after A Court of Wings and Ruin and sets the stage for the thrilling events in the future books.
---
I finally read the novella A Court of Frost and Starlight in the ACOTAR series. I should have read it when it first came out in 2018, but I was busy working full-time. I was excited to read it, but now I need to read the next book after getting new POVs in the novella. 
Storyline/My Thoughts: After finally reading it, here are my honest thoughts on A Court of Frost and Starlight. It's not my favorite in the series. I only gave it three stars, and that's being generous. I almost gave it two stars, but I bumped it one star after getting Cassian's POVs and seeing Feyre and Rhysand happy together. I love the High Lord and High Lady of the Night Court. After Sarah J. Maas did to them at the end of ACOWAR, they deserve happiness. I loved getting both Feyre's and Rhys's POVs in this book. Rhys is so in love with Feyre and still is a mother hen to her. 
I love the interaction between Feyre, Cassian, and Azriel. We got more words from Azriel in this book (not his POV). Another thing I loved reading about is how Feyre is painting again. It took her some time to get back to painting, and I'm proud that she's doing it again.
Feyre's younger sister has changed in this novella, and I liked seeing her up and moving around cooking with the twins and gardening. Although I am bothered by something about Elain, I'll mention what I didn't like later.
Here's why I didn't give this novella more stars. In this novella, I read more about the characters eating and drinking. Yes, they celebrated Winter Solstice together but was it vital for some of the scenes. Don't get me wrong; I loved getting a story with the characters all together again. Some of the characters made me not like them, though. Nesta, for instance, I was not too fond of this novella. She has decided to isolate herself from everyone and do things that I never expected out of her. She's treating her sisters like crap and Cassian. Don't even get me started on how she treated Cassian. I wish Sarah J. Maas would have at least said what was in the gift that Cassian wanted to give Nesta for Winter Solstice.
I didn't like Amren either. She was cold to Feyre, and she said something during the celebration that made the mood change. Seriously, Amren, I know you are upset with what happened to you but get over it.
Still, I wouldn't say I like how Elain treats Lucien, and I feel terrible for Lucien. Even Tamlin doesn't want anything to do with him.
Tamlin, what can I say about him? But he is still upset with Feyre being with Rhys. I hope he finds his mate eventually. (Hopefully) For now, though, I agree with Rhys; I can't forgive him for what he did to Feyre in the second full-length novel and for locking her away. I can't forgive him.
Other than those things, it was an okay novella. I am excited to read the next full-length novel, though, finally. Here's hoping I eventually start to like Nesta. She better not hurt Cassian.
Standalone or Part of Series: It's part of the ACOTAR series, and I recommend reading in order.
Steam/Spice: ⭐️ ⭐️
Would I recommend this novella? Yes. If you have read the first three full-length novels in the ACOTAR series, and enjoy the New Adult Fantasy genre.

This post contains affiliate links you can use to purchase the book. If you buy the book using that link, I will receive a small commission from the sale. It will help sponsor future giveaways but costs you nothing extra. You can read the full disclosure underneath the Privacy Policy.
---
---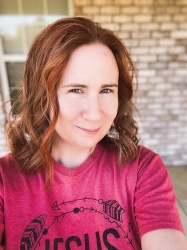 Latest posts by FranJessca
(see all)