Review: 'A Dragon Speaks Her Name' by Kira Nyte
September 23, 2017
I received a complimentary copy of the book from the publisher in exchange for an honest review. This does not affect my opinion of the book or the content of my review.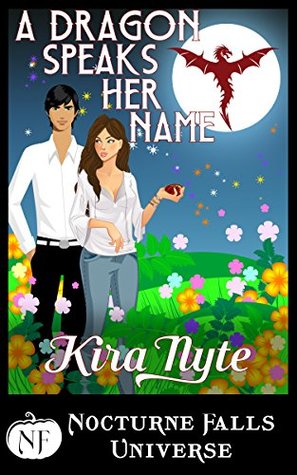 A Dragon Speaks Her Name: A Nocturne Falls Universe story
by
Kira Nyte
,
Kristen Painter
Series:
A Nocturne Falls Universe story
Published by
Sugar Skull Books
on May 23rd 2017
Genres:
Paranormal Romance
Format:
eBook
Goodreads
Purchase at
Amazon
|
Apple

Kaylae Drayce is convinced she's crazy. She hears voices in her head and dreams of fiery apocalyptic wars. That's nothing compared to the terror she feels when the only people she loves are taken from her and she's forced to run for her life all the way to Nocturne Falls. The town promises her one of two things: Answers to her madness or a one-way ticket to an asylum.
Zareh Lutherone is shattered to discover the Firestorm dragons' ancient enemy has found and murdered his Keeper. He is plotting his next move in preparation for another war when a beautiful stranger literally falls into his arms. He doesn't know who she is, only that the dragon inside him demands he protect her at all costs. It doesn't take long to understand why.
Faced with a daunting task of convincing Kaylae she isn't crazy—she is his Keeper and lifemate—just got complicated. Their enemy is hot on their tail and will stop at nothing to get their hands on Kaylae in order to destroy the last of an ancient dragon race.
My Review
I have a little catching up to do in the Nocturne Falls Universe stories, but I'm finally getting there. My first book by Kira Nyte and I definitely found the book enjoyable. It had a good storyline to it, but the world building could use some work to it. It didn't stop me from reading the book though. I really liked the idea of an ancient dragon race and keepers and how Nocturne Falls played into the book.
The lead female character Kaylae Drayce is what I would consider the damsel in distress in the story. She travels to Nocturne Falls and was only supposed to be there for a little awhile. Fortunately, she comes across Zareh Lutherone, who is determined to protect her from whatever she's running from. His inner dragon is very protective of her and he'll eventually find out why in the story. Kira did a good job with introducing the characters with each other. Although, sometimes damsel in distresses can be annoying to me at times. Kaylae is what I would consider someone who had no idea why she was in distress in the first place, until she found out the hard way.
Like I said in the beginning, I really liked the storyline, but there were parts of the world building that I wish could've been more.
I will definitely read the next book that Kira writes and even check out other books she's written.
I give this book 3.5 stars and recommend it to readers of the Nocturne Falls series and readers that enjoy dragon shifters.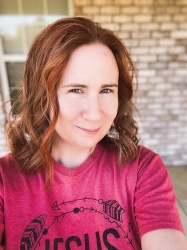 Latest posts by FranJessca
(see all)