Review: 'A Madness of Sunshine' by Nalini Singh #Romanceopoly2020
February 21, 2020
I received a complimentary copy of the book from the publisher in exchange for an honest review. This does not affect my opinion of the book or the content of my review.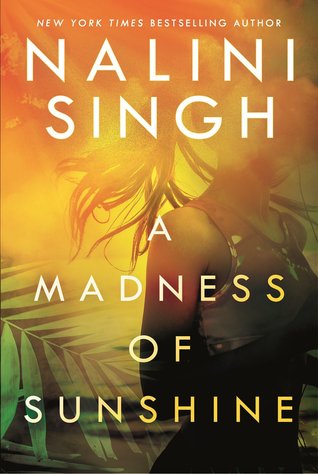 A Madness of Sunshine
by
Nalini Singh
Published by
Berkley Books
on December 3, 2019
Genres:
Thriller
Format:
eArc
Goodreads
Purchase at
Amazon
|
Barnes & Noble



New York Times

bestselling author Nalini Singh pivots in a new direction with her first mainstream thriller that will be sure to keep readers on their toes.

Anahera Rawiri left New Zealand at twenty-one, fleeing small-town poverty and the ghosts of her childhood with no plans to look back. But eight years later, she returns, seeking familiarity as respite from the shattered remains of her new life. And despite the changes brought on by a bump in tourism--the shiny new welcome sign at the town line and a decidedly less shiny new police presence--Golden Cove appears much as it ever was: a small settlement on the savage West Coast of the South Island, populated by all the remembered faces and set against a backdrop of lush greenery, jagged cliffs, and crashing waves.
Detective Will Gallagher knows all about ghosts; his own chased him out of a promising career in Christchurch, landing him as the sole cop in a quaint town where his most pressing concerns are petty theft and the occasional drunk. When Golden Cove resident Miri Hinewai goes out for a run and fails to return, Will finds himself heading up a missing person's search that rapidly escalates into an official investigation after this case is connected with similar ones from the past. As an outsider, Will begins to rely on Anahera's knowledge of the area and its residents to help him delve into Golden Cove's secrets, and to determine whether it shelters something far more dangerous than just an unforgiving landscape.
---
I was excited to find out that Nalini Singh came out with a Mystery/Thriller in 2019. I'm trying to read more genres this year, and thanks to the #Romanceopoly2020 Challenge, I'm fulfilling that goal. I know I was going to enjoy A Madness of Sunshine since Nalini is a fantastic writer. Be prepared though there are no paranormal elements in this book. I know a lot of readers enjoy her PNR and Contemporary novels.
A Madness of Sunshine did still have some romance in it, but it was not the center of the story. The main female protagonist, who is introduced in the story, is Anahera. She has moved back to her hometown in New Zealand after her husband passes away. No one expected her to move back because they believed she was living a good life in London with her husband. Unfortunately, she's forced back to get away from her life in London. She ends up back in her hometown, which is remote in New Zealand, and a young woman has gone missing. The only police officer named Will in Golden Cove is determined to find the missing woman. Will starts realizing though that there is darkness in the town of Golden Cove, and there's a killer in the small town, and everyone could be a suspect.
Nalini Singh wrote a book that kept me guessing on who could be behind the missing woman in the book. If she was alive or dead or if she left the small town, like Anahera did, especially after finding out about the young woman's life. It may be a small town, but some of the people there can keep their lives hidden. I enjoyed following the characters Anahera and Will to determine the hidden secrets about the town and its inhabitants. I was not expecting the ending, though when Nalini finally revealed the killer. I also was not expecting the twists and turns in the book. There's not only the missing woman that Will is determined to find but other women that were killed several years ago in that town that he's determined to find out what happened to them. Remind me, though, to be very cautious if I ever visit New Zealand with the cliffs and scenery there. Nalini made it seem very scary in this book, but I know from seeing pictures that New Zealand is beautiful. It's on my goal list to visit New Zealand one day.
I've been reading through Nalini Singh's Guild Hunter, and Psy/Changeling series and glad I made time to read A Madness of Sunshine. I give it four stars and recommend it to readers that enjoy Mystery/Thriller stories.

This post contains affiliate links you can use to purchase the book. If you buy the book using that link, I will receive a small commission from the sale. It will help sponsor future giveaways but costs you nothing extra. You can read the full disclosure underneath the Privacy Policy.
---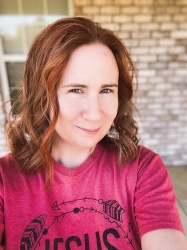 Latest posts by FranJessca
(see all)