Review: 'A Touch of Crimson' by Slyvia Day
October 3, 2011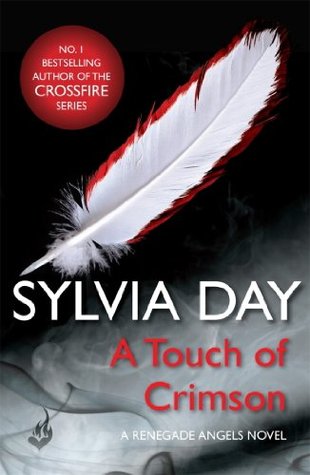 A Touch of Crimson
by
Sylvia Day
Series:
Renegade Angels #1
Published by
Signet
on October 4th 2011
Genres:
Paranormal Romance
Format:
eArc
Source:
Netgalley
Goodreads
Purchase at
Amazon
|
Apple

From the New York Times bestselling author of Bared to You...Adrian Mitchell is a powerful angel leading an elite Special Ops unit of Seraphim. His task is to punish the Fallen-angels who have become vampires-and command a restless pack of indentured lycans. But Adrian has suffered his own punishment for becoming involved with mortals- losing the woman he loves again and again. Now, after nearly two hundred years, he has found her-Shadoe-her soul once more inhabiting a new body, with no memory of him. And this time, he won't let her go.
My Review
WARNING: SPOILERS AHEAD
(Originally Reviewed on Mrs. Papillion aka "The Book Worm")
This book had its moments where I lost my interest at times, and I had to put it down. I would come back to it the next day…but all and all…I enjoyed this book. I love the story to it. This reminded me of the series Fallen at first by Lauren Kate until it started taking a different love twist that I wasn't expecting. Adrian Mitchell is a Sentinel, Angel. He's the most powerful on Earth. His job is to regulate the Fallen-Angels. He's not supposed to kill them but punish them for what they did. He also keeps an eye on the lycans in the book. He has them stand guard for the Sentinels. Adrian has it rough because he has lost his true love who he was never supposed to be within the first place because she was a mortal named Shadoe. Shadoe was Syre's daughter (Syre is the Main Vampire to the Fallen who used to be an Angel). Adrian is forced to do something no loved one should do, and that is killing his beloved but doing so, Shadoe's soul is forever reincarnated into a different body, putting Adrian through hell again and again.
Lindsay Gibson is now Shadoe…Adrian must find a way to keep Lindsay safe from her real father and keep her from the truth. All he wants is Shadoe to be free from the torment she's had to go through in the last couple of centuries. The only way of doing that is Adrian must kill Syre. Syre though doesn't realize his daughter, has been reincarnated until later on in the book. He wants his daughter back, and the only way of doing that is changing Lindsay into his kind.
Sylvia Day takes you into a different world of Angels, the fallen and lycans. She puts twists in the story and then leaves you hanging at the end of the book makes you want more. What is happening to the Sentinels, Vampires, and Lycans? Why are they all working to find out the truth to what is happening in the ranks? Why are the Lycans turning their backs on the Sentinels and why are the Vampires becoming diseased? Those are questions that leave you pondering what is to come next.
I gave this book 4 stars…I enjoyed reading about the love story of Adrian and Lindsay (Shadoe). I gave props to Lindsay for being so strong against Adrian. I also gave props to Adrian at a certain point when it comes to Lindsay and Shadoe. The sex scenes were not as great as I'm used to, but they did get heated certain times. Especially, when Adrian ties up Lindsay. You will have to read the book to find out. I loved the ending, and I want to know what happens next. One character who I didn't mention that I enjoyed a lot was Elijah. I want to know what happened to him.
I don't want to spoil the book for anyone who has it on their To-read list any further. If you enjoy reading about Angels, Lycans, and Vampires, you will enjoy this book. You'll also enjoy it if you're looking for a different take on the Angels and Lycans. You will find it interesting on how Lycans came about in this story.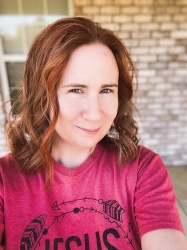 Latest posts by FranJessca
(see all)