Review: 'A Vampire's Christmas Carol' by Cynthia Eden
November 22, 2013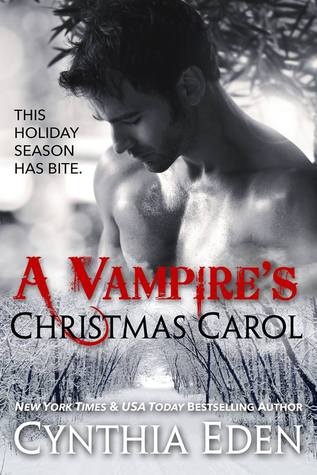 A Vampire's Christmas Carol
by
Cynthia Eden
Published by
Smashwords Edition
on November 11, 2013
Genres:
Paranormal Romance
Format:
eBook
Source:
Purchased
Goodreads
Purchase at
Amazon

This holiday season has bite.
Ben Prescott hates Christmas—he's a vampire, and to him, there's certainly nothing jolly about the holiday season. While the humans are running around being merry, he's hunting in the shadows. Ben plans to spend the holidays his way…by stalking deadly prey.
But fate has other plans for Ben.
Three visitors are coming Ben's way…A demon who will force Ben to face his past, a ghost who will show Ben the present he could have, and a shifter who will reveal the darkness that waits in Ben's future. Unless Ben can change his ways, he may just turn into a real monster, one who can't be saved by anyone or anything.
'Tis the season…to be undead.
Ben's redemption rests in the hands of the one woman he loved and lost—Simone Laurent. If Ben is going to have a chance at being more than just the beast in the darkness, he has to prove himself to the lovely Simone. A very hard task, considering that, once upon a Christmas Eve, Simone died in Ben's arms… _________________
Warning: This book features one very tortured vampire, a sexy ghost from his past, and hot scenes designed to melt the winter snow. Plenty of action, adult situations, and steamy times are ahead. Happy holidays!
Approximately 23,000 words
My Review
I loved how Cynthia Eden turned the Christmas Carol into a tale involving a Vampire and how he has to make changes to his life. If he does not change, he will lose himself to death or someone he loves to the darkness.
Cynthia incorporates the famous tale of the Christmas Carol with of course three visitors visiting the vampire, Ben Prescott. He will be taken back to the past, to the present, and the future with the help of some people, who have come into his life. He will learn the mistakes he did and what he should do to fix them. It will take a real eye-opener for him to realize the path he is on is going to lead him to destruction.
The events of the past lead to everything that will happen to Ben in the future, and he was not expecting what happened in the future to happen.
Cynthia gives a great spin of the Christmas Carol with a paranormal romance twist. I was intrigued the minute I started reading the book and kept reading until I finished it to find out what would happen next.
I loved how the tale involved not only vampires, but demons, angels, and shifters that played a role in the story.
I give this book 5 full moons and highly recommend it to readers out there that love Cynthia Eden's books, readers that love paranormal romance and Christmas themed books. This is the perfect quick read for the holidays.
Cynthia did a fantastic job on making the Christmas Carol, even more, appealing with some of my favorite paranormal creatures. I definitely will be re-reading this every year. =)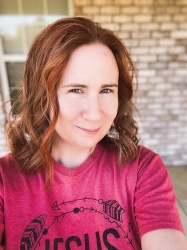 Latest posts by FranJessca
(see all)