Review: 'A Wicked Choice' by Calinda B.
November 2, 2012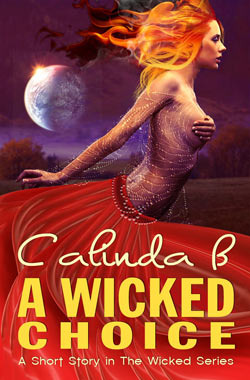 A Wicked Choice
by
Calinda B.
Published by
INC
on May 31, 2012
Genres:
Paranormal Romance
Format:
eBook
Goodreads

When C decides she wants to have an earthly experience, there's no telling what the consequences will be for the rest of the Galaxy Dancers, especially her beloved consort, K.
This recently revised, humorous, sexy, "tongue-in-cheek" 6454-word short story is for new readers who want to see what the Wicked Series is all about, as well as for the fans of the Wicked Series who have wondered how the Galaxy Dancers came to Earth in the first place. Just blame it on a woman's curiosity and desire for new experiences!
This ebook contains a 4 chapter excerpt from the first book in the series, A Wicked Awakening (which retails for $2.99 but currently on sale!). Great value in a small package!
Warning: The excerpt is intended for mature audiences as it contains strong langauge and vivid sex scenes.
Titles in the Wicked Series:A Wicked Choice - Short Story and Bonus ExcerptBook I: A Wicked AwakeningBook II: A WIcked BeginningBook III: Wicked Whispering
"A Wicked Choice" is a very short story that tells readers about the Galaxy Dancers and how they came to Earth in the first place. I recommend anyone who wants to read the series, to read this short story first.  I am glad I did. It is a very short read, and if you are like me, you will probably want more afterward, which I'm glad I had the first book in the series as well.  This book didn't quench my thirst of the series, but it does explain a lot. I was able to decipher who was the characters in the next book from this short story. I liked how Calinda made the short story to be sexy and funny at the same time.  The writing style was kind of confusing, but maybe because it had a science fiction kind of style to it.  I liked it though, but it took me reading over certain parts a couple of times, to understand it fully. Like I stated before if you want to read this series then read this short story first…or if you have read the first three books, then this book will explain on why the Galaxy Dancers are on Earth. A received a complimentary copy of "A Wicked Choice" for the virtual book tour in exchange for an honest review.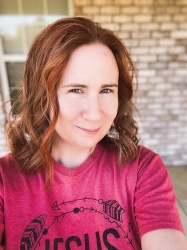 Latest posts by FranJessca
(see all)