Review: 'Affliction' by Laurell K. Hamilton
June 20, 2015
I received a complimentary copy of the book from the publisher in exchange for an honest review. This does not affect my opinion of the book or the content of my review.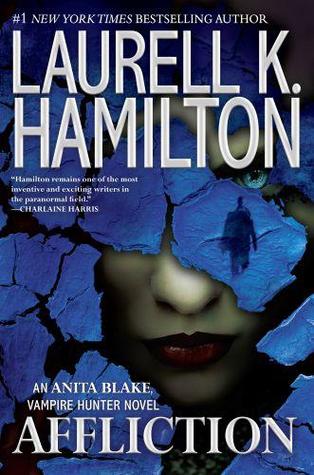 Affliction
by
Laurell K. Hamilton
Series:
Anita Blake Vampire Hunter #22
Published by
Berkley
on July 2nd 2013
Genres:
Urban Fantasy
Goodreads
Purchase at
Amazon
|
Apple
|
Google Play
|
Kobo

Some zombies are raised. Others must be put down. Just ask Anita Blake.
Before now, she would have considered them merely off-putting, never dangerous. Before now, she had never heard of any of them causing human beings to perish in agony. But that's all changed.
Micah's estranged father lies dying, rotting away inside from some strange ailment that has his doctors whispering about "zombie disease."
Anita makes her living off of zombies—but these aren't the kind she knows so well. These creatures hunt in daylight, and are as fast and strong as vampires. If they bite you, you become just like them. And round and round it goes…
Where will it stop?Even Anita Blake doesn't know.
---
Affliction is the twenty-second book in Laurell K. Hamilton's Anita Blake, Vampire Hunter series, and it delivered a zombie apocalypse that has gone haywire that even Anita is perplexed and scared over it.
First off, I must admit Affliction helped get my love of this series back a little bit after reading Kiss the Dead. Kiss the Dead just didn't seem to be my usual Anita Blake. I've never gotten frustrated with Anita herself before, but in Kiss the Dead I did. Anita Blake has always been one of my favorite heroines, but lately she's driving me crazy with some of the men in her life and how she is handling things. Affliction shows Anita back to the original, but she did show a little bit of herself that she needs to get over a bit. No one will ever understand Anita's love life and she is continuously trying to explain herself. The Anita I know from the beginning of the series would never explain herself. She would tell them off and move on.
Laurell K. Hamilton seems to throw in a lot of issues with men (in the force) not taking Anita seriously due to her love life. I wish Anita Blake would just tell them "IT'S NONE OF THEIR DAMN BUSINESS!!! Let's do our damn jobs and stop focusing on my LOVE life" That is what Anita should tell everyone who doesn't like who she's sleeping with or in love with. But…Anita is always explaining and it's kind of annoying. *sigh* I want my ruthless Anita back. She can handle those kind of men better. She knows how to deal with her lovers (sometimes).
The best parts of Affliction that kept me reading was due to the action throughout the body of the story. Anita was dealing with a crazy world of zombies that were rotting. Zombies that bit you with the disease they had would make the victim rot too. Why is Anita dealing with this kind of mess? Micah's dad is one that is infected with it and he may not live much longer. It's up to Anita to find out what is behind the rotting happening and the zombies that are out of control. It's going to be whirlwind of a mess by the time Anita figures it out. Let's just say Anita is going to go up against someone who she thought was dead.
I loved ALL the characters that were getting limelight in the story with Anita: Nicky, Dev, and so many others. Nicky showed a different side of himself after something was said. =)
Something else was revealed in Affliction that had me saying…it's about damn time!! I was wondering when a particular part of the story was ever going to happen in the series.
The only other gripe I have with Affliction is the quick ending. It was like a wham bam it's done, ma'am scene. I wanted more action, more drama, etc. Instead it was a quick easy ending that left me mad. I did enjoy what happened, but I wanted more drama with Anita and the bad someone she had to deal with.
I give this book 4 full stars and recommend it to fans of the Anita Blake series. If you enjoy reading about zombies like I do lately, you'll enjoy this book in the series. Here's hoping the next book in the series I love even more. I want to love the Anita Blake series like I did when I first started reading in.

This post contains affiliate links you can use to purchase the book. If you buy the book using that link, I will receive a small commission from the sale. It will help sponsor future giveaways but costs you nothing extra. You can read the full disclosure underneath the Privacy Policy.
---
---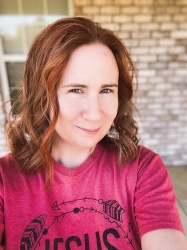 Latest posts by FranJessca
(see all)