Review: 'After This Night' by Lauren Blakely
May 24, 2014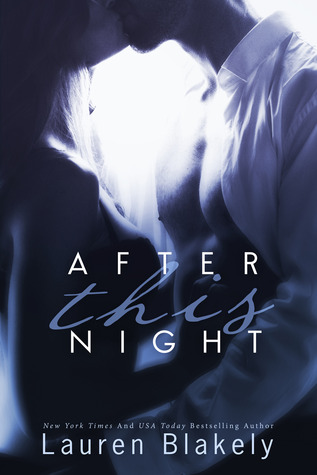 After This Night
by
Lauren Blakely
Series:
Seductive Nights #2
Published by
Lauren Blakely Books
on May 12, 2014
Genres:
Contemporary Romance
Format:
eBook
Goodreads
Purchase at
Amazon
|
Apple
|
Google Play

Their world was passion, pleasure and secrets.
Far too many secrets. But Clay Nichols can't get Julia Bell out of his mind. He's so drawn to her, and to the nights they shared, that he can't focus on work or business. Only her. And she's pissing him off with her hot and cold act. She has her reasons though–she's trying to stay one step ahead of the trouble that's been chasing her for months now, thanks to the criminal world her ex dragged her into. If only she can get out of this mess, then maybe she can invite the man who ignites her back in her life, so she can have him–heart, mind and body.
He won't take less than all of her, and the full truth too. When he runs into her again at her sister's wedding, they have a second chance but she'll have to let him all the way in. And they'll learn just how much more there is to the intense sexual chemistry they share, and whether love can carry them well past the danger of her past and into a new future, after this night...
My Review
After this Night is the second book in Lauren Blakely's Seductive Nights series and it concludes Julia's and Clay's story together. Here is when Julia's big dilemma finally has been fixed and Clay's true feelings come out. Warning: If you have not read the prequel First Night or the first book Night After Night, you will definitely need to before diving into After this Night. Otherwise, you will be lost and you definitely don't want to miss out on the first encounter with Julia and Clay and their weekend together in New York.
Lauren Blakely picks up the second book where the characters were left from Night After Night, where Clay was being stubborn with what Julia kept from him, but she had every right to keep it from him. In After this Night though, Clay does something that will have Julia not trusting him. Although, in my opinion Julia went over the top with her reaction, but I will give the girl props on making a guy sweat. I won't go into detail with what happens in the book because I definitely do not want to spoil it for anyone who wants to read this series or hasn't yet got to this book yet.
Things I loved about this book were the VERY steamy scenes between Clay and Julia. It seems every book got steamier and steamier between the two, but this one topped the other two books….because Clay finally opened up more. *sigh* ( I definitely loved Clay )
Julia's character became even more daring and frisky in After this Night. She let Clay do something to her, she had a challenge with at first. Clay even allowed Julia to take the reigns every once in a while. These two were definitely a very HOT couple in the bedroom, in the bathroom, on the balcony…etc. (You get the idea)
I loved how Lauren Blakely tied up the storyline on what was happening with Julia from the beginning, and the best part is what happened to her ex-boyfriend. I was wondering if he would ever be found. I was seriously fist-pumping just like Julia was. He deserved what he got. =)
The only things that bothered me was Julia acting the way she did once she found out what Clay did for her. He was very protective of her and she could have handled it better (I saw her reasons why towards the end…she's very independent) And then there's Michele…Clay's friend. I knew there was something I did not like about her. Although, I'm curious to find out about her character in the next book in the Seductive Night series. Maybe she will finally get her happily ever after. I just didn't like her in these books…so maybe I will like her in her own books.
All in all, this book was my favorite for Clay and Julia. Lauren Blakely did an amazing job on finishing up their story and I loved the sneak peek into the next book.
I give this book 4.5 moons and recommend it to contemporary erotic romance readers out there.
***Oh…and if you read Lauren Blakely's No Regrets series…there is a small mention in the story of a certain tattoo shop. =)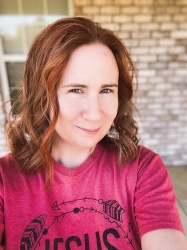 Latest posts by FranJessca
(see all)