Review: 'Amaranth' by Rachael Wade
December 13, 2011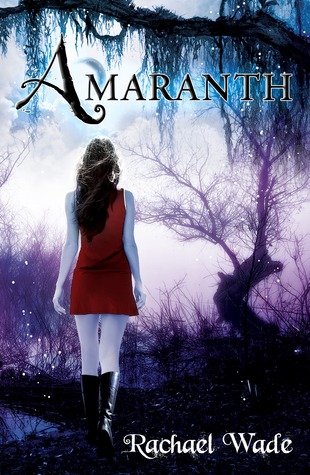 Amaranth
by
Rachael Wade
Series:
The Resistance Trilogy #1
Published by
Rabbit Hole Press
on September 30, 2011
Genres:
Paranormal Romance
Format:
eBook
Source:
the author
Goodreads
Purchase at
Amazon

Knowledge Changes Everything…
Hoodoo-influenced Southern Louisiana seems like the perfect place for Camille to escape her abusive past and dysfunctional family. She doesn't expect to fall in love with the handsome Gavin Devereaux and plummet into the world of Amaranth, a place of exile for reformed vampires.
Wrestling to escape a deadly ex-boyfriend while giving Gavin a chance, Camille is confronted with decisions that threaten not only her life, but the lives of her inhuman friends she has come to love. Entangled in her friends' quest for freedom, she dives into their realm and faces the threats of Amaranth's ruler—the mother of all vampires—and her own inner demons.
Now Camille must decide whether she will derail her life and make the ultimate sacrifice for the monsters that interrupted her bumpy path back to sanity—what she still wants so desperately—or escape with Gavin before it's too late for both of them.
My Review
I love reading books from New Authors that I have never read books from yet. I came across Rachael Wade on Creative Reviews on Goodreads. Goodreads is one of my FAVE sites that I'm always on. I'm addicted to finding new books and new authors, and I'm glad I came across Rachael Wade and her book "Amaranth." I had a hard time putting down "Amaranth." I was determined to finish the book before the new year got here. Being a Mom of two girls that goal can sometimes be challenging but after a night of staying up late and dealing with grogginess the next morning I finished "Amaranth." =)
What are some things I enjoyed about this book…the storyline that Rachael writes, the characters, the emotional ride she takes you on, and the ending? A brief description of the book:
Poor Camille wants to get away from her old life. It seems the girl can't catch a break from the bad guys she keeps hooking up with until she meets Gavin in Paris when she's visiting. She never thought though, she would meet him again while she was at work in Louisiana and attending college but she did. The handsome stranger, Gavin comes into her life and changes her view of what guys should be. She's used to being used and abused by guys, but Gavin teaches her the guys should treat her with respect and love her. What doesn't she know is Gavin has a dark secret and can she handle it if he tells her?
Rachael Wade tells you a different side of the Vampires. Not only do they suck blood but they suck energies, desires, etc.
She doesn't copy from other authors about Vampires. She creates her world and brings back what Vampires are real. I have to remind everyone that Vampires are not meant to Sparkle and their deadly creatures, just like Rachael writes about in "Amaranth." I was scared for the characters when they went to face their Creator. You'll have to read the book to find out.
As far as the characters, I loved Camille and Gavin. They were meant to meet each other. I loved how Rachael takes you through the emotional journey of Camille's life and even Gavin's. It makes you love them more and feel sorry for them.
If you love reading a book that brings back what a TRUE Vampire is, you'll enjoy this book. You'll also enjoy the storyline to it.
Just a warning, you may not like the cliffhanger at the end. I'm all for cliffhangers. That is what makes a GOOD Trilogy — a book that leaves you begging for more makes you want to read the next one.
I can't wait to read the next book because Rachael leaves you hanging at that end of this book. I was not expecting that cliffhanger — another good reason why I love Rachael's writing style. I love Authors that throw you off. =)
Thank you again, Rachael, for giving me the chance to read and review your book. =)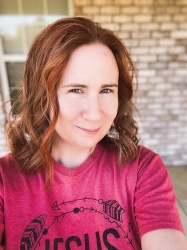 Latest posts by FranJessca
(see all)