I received a complimentary copy of the book from the Author in exchange for an honest review. This does not affect my opinion of the book or the content of my review.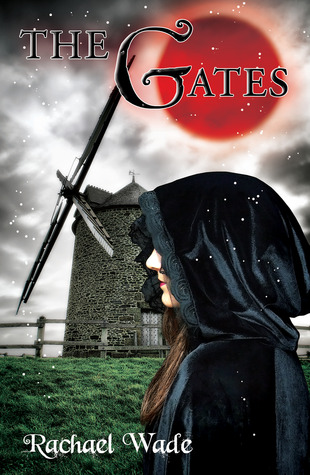 The Gates
by
Rachael Wade
Series:
Resistance #2
Published by
Rabbit Hole Press
on March 1st 2012
Genres:
Paranormal Romance
Pages:
245
Format:
eArc
Amazon Kindle
|
Amazon Paperback
Goodreads

Getting There is Half the Battle.
Armed with more unsettling knowledge about Gavin Devereaux and her circle of friends, Camille Hart is faced with new adversities and lethal propositions when she returns to the Amaranth exile to carry out Gavin's risky crusade.
Realizing her journey through the bayou was only the beginning of her struggle to stay with Gavin, she finds that leaving her Louisiana home is the least of her worries. New evils await her on the other side, and as she and her friends press on with their mission, they are confronted with the reality that everything doesn't always go according to plan.
As secrets unfold and alliances are formed and broken, only the strongest will survive and the power of love will be tested when a war between witches, humans, and vampires erupts into an all-out power struggle and all is on the verge of being lost.
My Review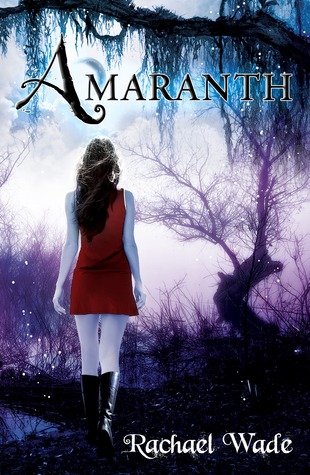 Amaranth
by
Rachael Wade
Series:
The Resistance Trilogy #1
Published by
Rabbit Hole Press
on September 30, 2011
Genres:
Paranormal Romance
Pages:
245
Format:
eBook
Amazon Kindle
Goodreads

Knowledge Changes Everything…
Hoodoo-influenced Southern Louisiana seems like the perfect place for Camille to escape her abusive past and dysfunctional family. She doesn't expect to fall in love with the handsome Gavin Devereaux and plummet into the world of Amaranth, a place of exile for reformed vampires.
Wrestling to escape a deadly ex-boyfriend while giving Gavin a chance, Camille is confronted with decisions that threaten not only her life, but the lives of her inhuman friends she has come to love. Entangled in her friends' quest for freedom, she dives into their realm and faces the threats of Amaranth's ruler—the mother of all vampires—and her own inner demons.
Now Camille must decide whether she will derail her life and make the ultimate sacrifice for the monsters that interrupted her bumpy path back to sanity—what she still wants so desperately—or escape with Gavin before it's too late for both of them.
My Review Continue reading →