Review: 'The Gates' by Rachael Wade
April 18, 2012
I received a complimentary copy of the book from the author in exchange for an honest review. This does not affect my opinion of the book or the content of my review.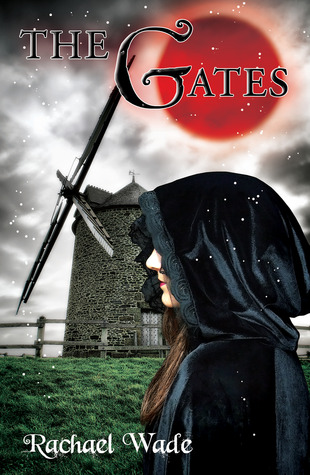 The Gates
by
Rachael Wade
Series:
Resistance #2
Published by
Rabbit Hole Press
on March 1st 2012
Genres:
Paranormal Romance
Format:
eArc
Source:
the author
Goodreads
Purchase at
Amazon
|
Apple

Getting There is Half the Battle.
Armed with more unsettling knowledge about Gavin Devereaux and her circle of friends, Camille Hart is faced with new adversities and lethal propositions when she returns to the Amaranth exile to carry out Gavin's risky crusade.
Realizing her journey through the bayou was only the beginning of her struggle to stay with Gavin, she finds that leaving her Louisiana home is the least of her worries. New evils await her on the other side, and as she and her friends press on with their mission, they are confronted with the reality that everything doesn't always go according to plan.
As secrets unfold and alliances are formed and broken, only the strongest will survive and the power of love will be tested when a war between witches, humans, and vampires erupts into an all-out power struggle and all is on the verge of being lost.
My Review
I received a copy of this book from Rachael Wade to review.  I reviewed the first book and loved it.  The sequel lived up to my expectations.  =) I'm so glad to be back in the comfort of Camille and Gavin.  I love those two together.  Although, in this book, they went through some trials.  I felt terrible for what Camille was put through because of certain female that Gavin used to be with showed up in this book and made it difficult for both Gavin and Camille.  Camille took it very well though.  I'm very impressed the way she was in this book unlike, the first book when she had been put through hell in relationships and would just run away from the situation.  In "The Gates," she stands up more for herself.  She even helps Gavin out with the Amranthians. "The Gates" is all about preparing for the Resistance.  It's also all about going into Amaranth and getting the Amaranthians on board with attacking Samira.  They're forced to deal with situations that they weren't expecting though.
For instance, Gavin's crazy ex, the Amaranthians resisting to what Gavin wants to do, and then the unexpected twist at the end that makes Gavin rethink his strategy to overthrow Samira. Gavin throws a big secret to Samira that makes her furious.  Samira puts Gavin in a hard position in this book because of that secret. Gavin and Camille's relationship is tested so many times in this book also.  Two things that will blow your mind and I can't say poor Camille in this one since she was stronger than ever in this book. Even the other characters played a significant role in this book, unlike Amaranth. If you've read the first book "Amaranth", you'll most definitely love the sequel.  If you haven't read this Series, you definitely should add it to your to-read list. In my opinion, this series isn't like any other series out there.  One thing I love about this book the most is there's no love triangle.  Just a warning though there is a conniving ex though. Recommends this book to anyone who loves paranormal romance, a different take on Vampires and loves female characters who grow into a stronger character. I already added the 3rd book to my to-read pile.  =)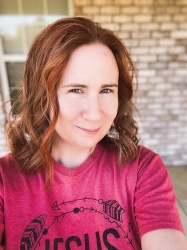 Latest posts by FranJessca
(see all)