Review: 'Demonically Tempted' by Stacey Kennedy
April 12, 2012
I received a complimentary copy of the book from the author in exchange for an honest review. This does not affect my opinion of the book or the content of my review.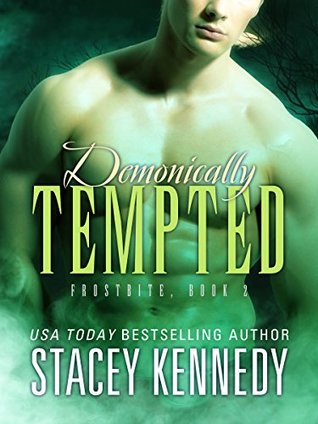 Demonically Tempted
by
Stacey Kennedy
Series:
Frostbite #2
Published by
Self-Published
on April 13th 2012
Genres:
Paranormal Romance
Format:
eArc
Source:
the author
Goodreads
Purchase at
Amazon

Tess Jennings, now a member of the Memphis Police Department, is on her first cold case. The suspected suicide of Lizbeth Knapp ten years ago isn't a theory her family accepts—they believe she was murdered.
But the case is only one of Tess's worries. Ghosts are talking, and word of her abilities rapidly spreads. A dark ghost is terrifying the spirits of Memphis, and she must force the entity to cross over.
Tess doesn't have to do this alone. Not only does she have her ghost-lover, Kipp McGowen, but the department has brought in a medium. Dane Wolfe might answer all her questions, but he also brings a world of trouble. Will Tess finally have all she's ever wanted, or will everything she's vowed to protect be ripped away?
My Review
This book is a GREAT sequel to "Supernaturally Kissed."  Everything played out so well in this book, but of course, the cliffhanger was the BEST.
Tess is now apart of the Memphis Police Department which can be an awful thing and a good thing to her.  She gets days off more than she did at her other job but she also has to deal with things she doesn't want to deal with, like go to a Prison and of course deal with a pain in the ass, medium, Dane.  (who by the way I hated in the book…can I kick his ass, please?)
Tess is thrown into a different kind of adventure for her ghost-seeing abilities.  First off, she has to try to solve a 10-year case, involving a suicide, that may not have been a suicide.  She also has to deal with ghosts coming into her house when…ummm…she's kind of busy with Kipp.  Yup…definitely feel sorry for her on that one (what a friggin' steamy scene too with Kipp).  Those ghosts that see her are scared of something that turns out to be evil.  The police department brings in Dane to help Tess understand her abilities more, and he also introduces Tess to a Witch in Salem, Massachusetts who ends up helping her in so many ways.
Let's just say, you will have a hard time putting down this book.  You'll want to know how Tess gets through everything.  I loved the storyline in this book and loved the ending. I was right on my theory with Kipp too.  =)  (not giving away the best part…just read the book to find out).  I am a little upset with Kipp in this book though.  =(  Darn him and his jealousy.
This book is full of suspense, magic, adventure, and romance.  Tess is such a strong female character, even though she is scared out of her mind on certain things but who wouldn't be scared of dealing with a killer in prison?
I recommend this book to anyone who loves paranormal romance, loves ghosts…and loves some humor/sarcasm with their book.
Can Fall hurry up and get here so I can find out what is going to happen between Tess and Kipp?  =)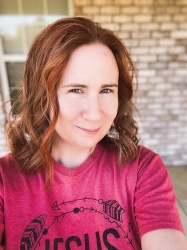 Latest posts by FranJessca
(see all)