Review: 'Angel Bait' by Tricia Skinner
March 15, 2013
I received a complimentary copy of the book from the author in exchange for an honest review. This does not affect my opinion of the book or the content of my review.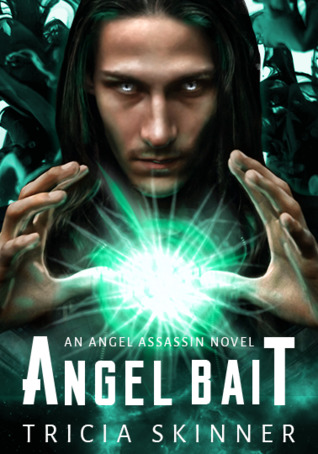 Angel Bait
by
Tricia Skinner
Series:
Angel Assassins #0.5
Published by
Crimson Books
on February 18 2013
Genres:
Paranormal Romance
Format:
eArc
Source:
the author
Goodreads
Purchase at
Amazon
|
Apple

He's not that kind of angel.
Jarrid is a "Bound One": half angel, half human, trained from childhood to enforce Heaven's laws on earth. An assassin with no remorse. And no choice. When he discovers an ancient ritual called Ascension, which might give him a shot at freedom, he can't resist his lifelong dream. He only needs to find one last Renegade angel and take him down…using a certain woman to flush the angel out of hiding.
She's not what he's expecting.
News reporter Ionie Gifford has no clue an outlaw angel wants her dead, much less why, but she does know one thing: the enigmatic Jarrid, with his penetrating silver eyes and his worship-worthy body, is her ticket to the city's supernatural underworld, where she might finally be able to locate her mother's killer. For that kind of information, she's willing to risk everything...
They can't be together -- but can't keep apart...
Blindsided by Ionie's beauty and tenacity, Jarrid finds the millennia-old glacier around his heart melting. But when he's faced with a choice, will he sacrifice Ionie for freedom from his brutal servitude—or agree to be bound for eternity, to protect the life of the woman he's falling in love with?
From novelist Tricia Skinner comes a story that will have fans of action-packed love stories applauding. Seamlessly combining elements of paranormal romance and gritty urban fantasy, the Angel Assassins series is a heart-pounding spin on angel mythology.
Welcome to a world of Half-breed Angels that go after their sires and also are assigned to assassinate anyone who dares to not abide by the laws of Heaven and the Directorate.  They are apart of the Eternal Order and they are not to be messed with. Jarrid is one of the Nephilim who has a new mission.  He is actually keeping a part of the mission quiet form the Directorate because this mission may help get him to Ascension and his brothers. He has to track down a woman news reporter and use her as bait to get the Renegade that the Directorate wants to be found. He has no idea why the Renegade wants the woman, but he will do anything to get his next assignment out of hiding. Ionie Gifford is just trying to get her next story and when an Angel or half-Angel ends up in her boss's office, she sees the most interesting story ever. What she does not realize is that Jarrid has other plans for her, but those plans go haywire when he realizes he is falling for her and she is for him.
Things are about to get even more complicated when the truth comes out on why the Renegade wants Ionie. It is going to surprise the Eternal Order and even the Directorate, but Jarrid is going to find out it is harder to follow orders when your heart has changed course.
Be prepared to read an action-packed debut novel from Author Tricia Skinner.  She takes you into a world of chaos where Angels, Warrior Nephilims, Vampires, and Shifters are all over Detroit.  The Angels cannot stand the abominations called Nephilim, but they will deal with them because they take care of the Renegades who do not follow the laws of Heaven.  Then you have the Eternal Order who defy sometimes what the Angels say. In between the Angel chaos, is the vampires who make friends with the Renegades and you also have shifters that vampires cannot stand. It's one paranormal world you do not want to mess with really, otherwise, you get caught in the crossfire. Jarrid is one "brooding" warrior…you will understand the brooding part if you read the book, who definitely is scary and overbearing at times, but he has his reasons. Ionie is a determined, strong-willed and feisty character who is thrown into this chaotic world, but she ends up handling better than some of the other characters do. I loved the connection between Jarrid and Ionie and they definitely were destined to be with each other.
Alhough, Jarrid took a while to open up to his feelings, you would be too if you had no clue how to handle a woman since you had never been one. Ionie was a little annoying at times, but she got better towards the end. I loved the flow of the writing and how everything built up at the end. I look forward to reading more about the other brothers in the Eternal Order, especially Cain.  =)
Tricia Skinner did an amazing job on the first book to her Angel Assassin series and I definitely will be patiently waiting on the next book since the Eternal Order has an assignment that needs to be done for the Directorate. If you are a fan of the urban fantasy romance genre, this is a book you need to add to your TBR list or even read right away. Here's hoping we do not wait too long on the next book.  I want some more of these sexy Nephilim brothers.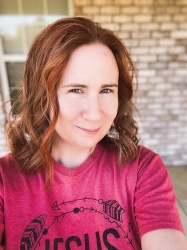 Latest posts by FranJessca
(see all)