Review: 'Arcana Rising' by Kresley Cole
October 4, 2022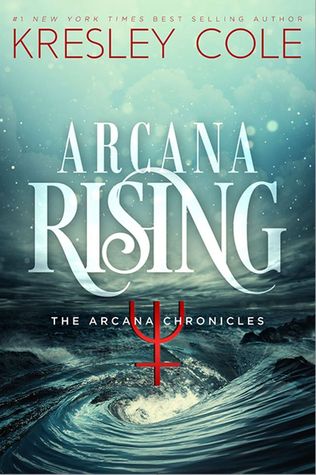 Arcana Rising
by
Kresley Cole
Series:
The Arcana Chronicles #4
Published by
Valkyrie Press
on August 15th 2016
Genres:
Young Adult Dystopian
Format:
AudioBook
,
Paperback
Source:
Purchased
Goodreads
Purchase at
Amazon
|
Barnes & Noble

Losses mount and deadly new threats converge in this next action-packed tale of the Arcana Chronicles by #1 New York Times bestselling author Kresley Cole.
When the battle is done . . . The Emperor unleashes hell and annihilates an army, jeopardizing the future of mankind--but Circe strikes back. The epic clash between them devastates the Arcana world and nearly kills Evie, separating her from her allies.
And all hope is lost . . . With Aric missing and no sign that Jack and Selena escaped Richter's reach, Evie turns more and more to the darkness lurking inside her. Two Arcana emerge as game changers: one who could be her salvation, the other her worst nightmare.
Vengeance becomes everything.To take on Richter, Evie must reunite with Death and mend their broken bond. But as she learns more about her role in the future--and her chilling past--will she become a monster like the Emperor? Or can Evie and her allies rise up from Richter's ashes, stronger than ever before?
---
I'm working my way through my re-read of the Arcana Chronicles series because of the potential release of the final book soon. As soon as that pre-order goes live for that book, I will be hitting that button on Amazon to pre-order the book. In the meantime, I'm enjoying my refresher of this series by Kresley Cole. Arcana Rising is the fourth book in the Arcana Chronicles, and it picks up from that crazy cliffhanger in Dead of Winter. Forewarning, though, there's even a crazier cliffhanger at the end of Arcana Rising. Darn you, Kresley!!!
Storyline/My Thoughts: No spoilers here, but I will say this poor Evie. That cliffhanger in the third book was rough, and the minute I started listing to Arcana Rising, I knew Evie would have a more challenging time in this book. 
Readers who are Team Aric will enjoy Arcana Rising. I know I did. I lost interest in Jack during the second book, thanks to Aric. Aric proves why I adore him over Jack in this book even more. Although, I was sad to know what happened at the end of the third book with Jack. In the fourth book, readers will be surprised at what happens. Don't worry; some things will come to light in this book, but Kresley keeps us readers in suspense.
I enjoyed getting to know some other major Arcana in this book. Two are scary, though, and one I cannot figure out. Is he a villain, or is he good?! There was a lot of action in this book and not much of that love triangle that drove me bonkers in Dead of Winter.
Evie finally realizes that there are not only the major Arcana to worry about but also the minor ones. She learns much more about the game thanks to Aric retrieving her grandmother. I don't think I liked her character that much, but she played a significant role in Evie getting to know her powers and learning more about the game. Evie discovers that some players that were her friends may not indeed be friends. She will have to keep her guard up, and I felt for her because she didn't know who to trust. She couldn't even trust her grandmother around Aric.
There's also the case of what the Emperor is up to; everyone wants him gone after what he did in Dead of Winter. He's one scary character, also. I learned quite a bit about him in Day Zero, a companion guide I recommend everyone read before reading Arcana Rising.
Overall, I give this book five stars because it kept me on edge. It doesn't help with that cliffhanger at the end.
Emma Galvin is one narrator I could listen to daily tell stories because she brings the story and characters to life. After listening to Emma narrate the Arcana Chronicles, I do not think that I could now read the books. Instead, Emma tells the story with all of her accents for the characters. I'm glad she was the one who narrated this series for Kresley Cole. She's a fantastic narrator. 
Standalone or Part of Series: It's part of the Arcana Chronicles and I recommend reading in order.
Steam/Spice: 🌶
Would I recommend this book? Yes. I recommend this whole series to Young Adult Dystopian readers. This series is based on Aracana Cards and how the gods/goddesses created them to fight in an epic battle to entertain them. Let's say some player cards are no longer interested in participating in the Gods/Goddesses games. The fate of certain characters will be tempted in Arcana Rising. =) 

This post contains affiliate links you can use to purchase the book. If you buy the book using that link, I will receive a small commission from the sale. It will help sponsor future giveaways but costs you nothing extra. You can read the full disclosure underneath the Privacy Policy.
---
---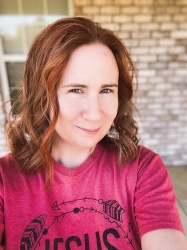 Latest posts by FranJessca
(see all)