Review: 'Bastard Boss' by Lisa Renee Jones
November 22, 2022
I received a complimentary copy of the book from in exchange for an honest review. This does not affect my opinion of the book or the content of my review.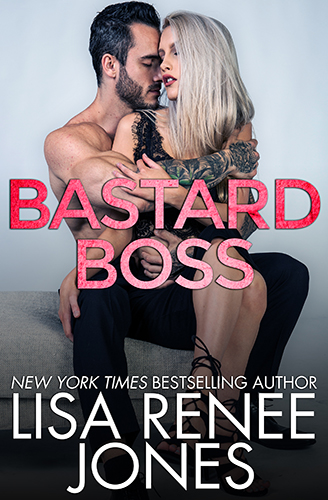 Bastard Boss
by
Lisa Renee Jones
Series:
Tyler & Bella #1
Published by
Julie Patra Publishing
on November 21, 2022
Genres:
Contemporary Romance
Format:
eArc
Goodreads
Purchase at
Amazon
|
Apple
|
Barnes & Noble
|
Google Play
|
Kobo

Tyler Hawk is a man with secrets and a dark past. A man who has known tragedy and betrayal. He wants for little, but what he wants is more power, a legacy that is his own, and not his father's. There are obstacles in his way, one of which is the scandal his father left behind and a will with certain demands.
Behind the scenes he is a man on edge, and only one woman sees the truth hidden beneath his strong will and dominant rule. Bella is somehow demanding and submissive, fiery and yet sweet. She can give him everything he wants, she just doesn't know it, not yet, but she will. If she'll just say yes and sign on the dotted line.
---
Lisa Renee Jone is my go-to author for Contemporary Romance, especially since she writes her stories with some of my favorite tropes in them. Bastard Boss is where the main characters have this connection but have to resist because he's her boss and she's his friend's sister. Yes, sign me up for this forbidden romance.
Storyline/My Thoughts: Poor Tyler Hawke, the MMC of the story, just lost his father and is supposed to be taking over his father's company. Unfortunately, his father was an a-hole and didn't make things easy for his son after he was gone. He gives him a list of things to do before he can take over. If he doesn't do what his father expects, he loses everything: the money he's supposed to inherit, the company, and even his reputation if something from his past comes out. You would think it would be easy to take over a company from a dead man who no one liked, but not for Tyler.
It's terrible enough Tyler has fallen for the lovely and sweet Bella, who works for him. He knows she's off limits, so he's constantly pushing her away. She's there for him when he needs her the most. She knows she can't risk her job by falling for her boss, but there is something about the alpha male who knows how to make her weak for him. He wants her to speak up about what she wants when they are together, and she's that sweet, innocent woman who is not used to talking out loud with dirty talk. He gets her out of his comfort zone, and I loved those scenes between the two.
I loved Tyler and Bella together when they weren't pushing each other's buttons and telling each other how they couldn't be together. Tyler has his reasons for pushing her away. She's his employee, and he acts like a bastard always. Bella has every reason to stay away from Tyler, but she knows she needs someone to look after him. She doesn't care about his past. She also knows he's the only one that can help her with her brother's career. These two struggled to fight the attraction between them, and I was there for it. Tyler was stubborn when it came to Bella, and now that his father's injunctions, he has Bella there to help him. Why would it turn to someone else?
Yes, this book leaves with a cliffhanger, but don't be sad because I know Lisa Renee Jones won't leave us hanging for too long. She knows how to keep her readers in suspense, especially with what Tyler did with Bella and how they both reacted to the news.
These two are inevitably meant to be together; they want to fight it. I give this book four stars and look forward to reading the rest of Tyler and Bella's story. Here's hoping for more spicy times between these two characters and for Tyler finally sticks to his father with his life choices. (even though the man is not there for him to stick it to him)
Standalone or Part of Series: It's part of the Tyler & Bella Duet. I highly recommend reading in order.
Steam/Spice: 🌶 🌶
Genre(s)/Trope(s)/Element(s): Contemporary Romance. Workplace/Office Romance. Forbidden Romance. Fake Engagement/Relationship. Alpha MMC. Dirty talker MMC.
Cliffhanger: Yes.
Would I recommend this book? Yes.If you enjoy a Workplace Romance where the boss tries everything not to be attracted to his employee, but she makes it hard for him to resist her, this book is for you.
Favorite Quote(s): "I am a Bastard, Bella. You wanted to be my friend. I wanted your legs around my neck. I wanted my mouth all of your body. I wanted my tongue in the most intimate part of your body. Don't push me, or that's where we'll end up and that's not good for either of us."

---
---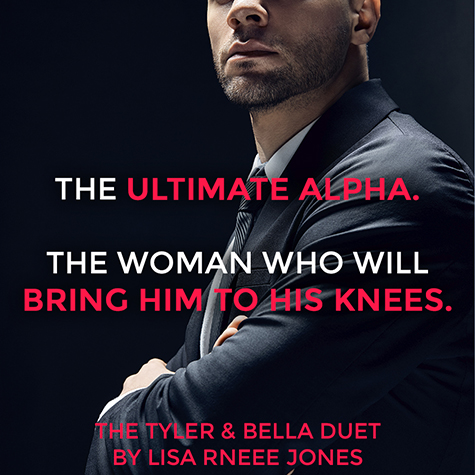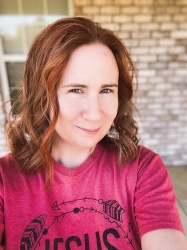 Latest posts by FranJessca
(see all)