Review: 'Blood Avenged' by Gabrielle Bisset
September 11, 2012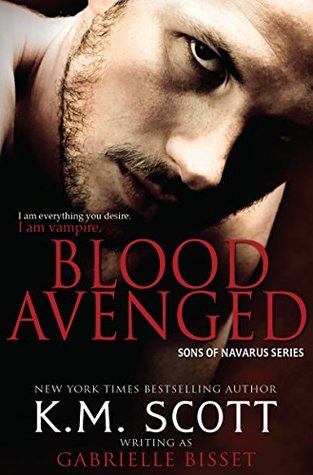 Blood Avenged
by
Gabrielle Bisset
Series:
Sons of Navarus #1
Published by
Copper Key Media LLC
on January 1, 2011
Genres:
Paranormal Romance
Format:
Paperback
Source:
Purchased
Goodreads
Purchase at
Amazon

I am everything you desire.I am everything you fear. I am lust and appetite.I am vampire.
I am everything you desire. I am vampire.
Powerful and manipulative, Vasilije does as he pleases. A vampire beholden to no one, he takes what he desires, drinking deeply the pleasures this life has to offer.
When one of his own is staked, Vasilije must travel to New Orleans to exact his revenge. There he meets Sasa, a beautiful woman who arouses him like no other has for centuries. Vasilije's need for vengeance is equaled only by his passion for her, but what he finds in his revenge is just the beginning...
My Review
I was looking forward to reading Vasilije's book after reading "Vampire Dreams Revamped when I got a little sneak of him. =) Vasilije is a vampire that does whatever he pleases, and he has sired many. He takes being a sire very seriously, and some of his vampires that he has sired have become favorites of his. When he feels a pull one night that one of his vampires has been killed, he is determined to find the killer of his vampire and bring him to justice. Vasilije travels to New Orleans, where his vampire, Teagan was staked in his own home, but when he gets there, he meets an alluring female human who he grows fond of like no other female he's ever met. Sasa, who happens to be there in Teagan's home, when Vasilije appears. She has her reasons to be there and those reasons Vasilije might not like. Vasilije is maybe sneaking revenge on Teagan's death, but another vampire is sneaking revenge on him…and that vampire is using Sasa to help. My thoughts on "Blood Avenged" because I do not want to spoil the storyline of the book and give away too much is that I loved Vasilije in this book and loved who he hooked up with at the end. =) Vasilije is one vampire that is not one to mess with in the story.
When it comes to his vampires he's sired throughout the years; he loves them no matter what. He was harsh at times, especially when it came to the character Sasa, but the girl has sass. She was able to be sharp at Vasilije at times. I love the part where she plays up to another vampire to get Vasilije jealous. You naughty girl, Sasa. Don't you know not to taught sexy, Vasilije? =) Sasa had so much going on in her life, and she had reasons to help the vampire out that wanted Vasilije dead. Sasa though learned quickly that the person she was supposed to be helping was nothing, but a jerk and only was thinking one thing, and that was the "past" issues the vamp has with Vasilije. Sasa has another secret she's trying to keep from Vasilije which has helped in the past to work. This was a great full-story to the series, "Sons of Navarus." I loved the epilogue because it explained more on what is to come in the second book. I was also introduced to other vampire characters that I want to know more about in the series. =) There is some serious business coming at Vasilije and the Sons of Navarus and if you plan to read this book, pay very close attention to everything in the book especially when it comes to the person who wants Vasilije dead. There's another motive on why Vasilije is being hunted down. I loved Gabrielle Bisset's writing style, and I plan on reading many more books from her. She had been flipping pages like crazy to finish this book, so I could read the next book and find out what happens next. I recommend this book to paranormal romance readers, erotica readers, vampires lovers, and fans of Gabrielle Bisset books. Forewarning, be prepared for some steamy moments in this book between the characters. You may want to read this book alone away from prying eyes especially from family and friends who may interrupt you when you are reading a good part. I don't know how many times I snapped at my husband when I was reading a sex scene. He will never understand that when I'm reading that I'm not to be interrupted. He's just asking for trouble.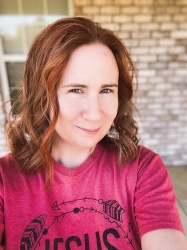 Latest posts by FranJessca
(see all)