Review: 'Blood Prophecy' by Gabrielle Bisset
May 28, 2013
I received a complimentary copy of the book from the author in exchange for an honest review. This does not affect my opinion of the book or the content of my review.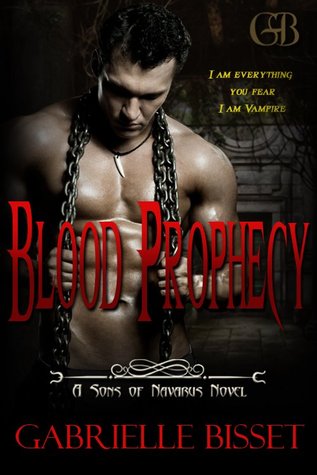 Blood Prophecy
by
Gabrielle Bisset
Series:
Sons of Navarus #4
Published by
Gabrielle Bisset
on March 8, 2013
Genres:
Paranormal Romance
Format:
eArc
Source:
the author
Goodreads
Purchase at
Amazon

I am everything you fear. I am vampire.
As the two Sons chosen to decipher the Prophecy of Idolas, Ramiel and Thane journey to find the key to defeating the Archons. Together with Noele, a born vampire, they confront their fates as they fulfill their duty to their world. Along the way, they'll find love, but death and betrayal lurk in the shadows, threatening everything dear to them.
Descended from the gods and warriors all, each Son's loyalty will be tested. Every action has consequences, and the choices they make now seal their fates. Alliances as old as the vampire world itself are reforged, and the Sons' duty is clear. Stop the Archons. Or die trying.
My Review
I knew I was warned before I read this book to be prepared for something different…and I definitely should have had the tissues ready…but I did not listen.
After reading Blood Prophecy, I now have a second favorite son, Thane. He stole my heart in this story. Do not get me wrong, I like Ramiel…but Thane stole a piece of my heart. I am still a big fan of Saint..and this story made me cry for him too.
Oh, Gabrielle, you made me cry several times in this book. I feel for ALL of the Sons of Navarus in this book. This book had some happy moments, but then it had a lot of sad ones.
If there is one thing I adore about Gabrielle is how she can make you feel like you are there with the characters feeling what they think. I also love how she is very descriptive in details with the locations, the fight scenes, and the sad moments (of course). I now want to travel to Rome, Italy and take a mini-vacation there.
In this book, the Sons of Navarus are still trying to figure out the Prophecy and Ramiel, and Thane are picked to find a born vampire girl…but when they find her, she's not a little girl. Instead, she's grown up, and her destiny is a big one. Ramiel ends up falling for the beautiful born vampire named Noele (I LOVE her name).
There is so much going on in this story, and I do not want to spoil this book. Let's just say…if you have read the previous books, you will get some of Vasilije, Sasa, Solene, Kali, Sion, Dante, Terek and even the bad guys in this story. (Grrr…to the bad guys I am so MAD at one of them…HOW DARE he!!!)
The one part of the story that I did not click with was Vasilije and Sasa. Let's say Sasa did something unthinkable and I did not know what to believe with Vasilije. I will say this…I feel for Vasilije towards the end. He handled it very well on what happened. I was expecting him to go completely off and crazy, but he handled it better than others assumed. Sasa let me down in this story, and I was unhappy with her decision. I was even peeved with Thane, but he had his reasons, and that is why I cannot hate Thane or Sasa…but she should have listened to Vasilije. I had mixed feelings, but I cannot hate them. Vasilije is one difficult character to understand because he can be seen to do one thing but he is doing something different.
Then there's my man, Saint. I feel terrible for him and I just want to hold him and hug him to comfort him and tell him it will be okay. =(
I give this book 4.5 moons and highly recommend it to paranormal romance readers and even urban fantasy readers out there.
I do highly recommend if you have not the other books, you need to read those first. Gabrielle has each book start from the other left off. I do not recommend reading out of order in this series. You will want to know each Son for your own. You may like one over the other, or you may like every one of them.
I still have my heart for Saint and always will, but I know another Son could end up stealing that title from him. Thane almost did.
The saddest part of the book, oh no, I am not giving that way…let's say…be prepared to have the tissues on hand. I had to read that one scene over and over again to verify what Gabrielle did. I was in shock.
Gabrielle is one of my favorite indie authors, and this book did me in..and I adore her for it. Here's hoping I remember to have the tissues for the next book.
I received a complimentary copy of the book in exchange for an honest review. This review is my own opinion, and I was not influenced in any way or compensated.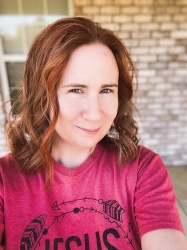 Latest posts by FranJessca
(see all)