Review: 'Blood Vine' by Amber Belldene
July 16, 2014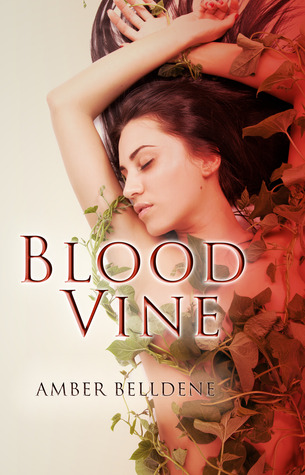 Blood Vine
by
Amber Belldene
Series:
Blood Vine #1
Published by
Omnific Publishing
on January 8, 2013
Genres:
Paranormal Romance
Format:
eBook
Source:
Purchased
Goodreads
Purchase at
Amazon
|
Apple

In Blood Vine, bites are an inconvenient bliss, exiled vampires are wasting away, and the fate of their kind depends on the perfect PR campaign.
When public relations pro Zoey Porter arrives at an enchanting California winery, she discovers her sexy new client is the almost one-night stand she can't forget. After her husband's suicide, Zoey has vowed never to risk her heart again. But can she walk away from the intriguing winemaker a second time?
Driven from Croatia by his ancient foes, vampire Andre Maras has finally made a blood-like wine to cure his fellow refugees. Now he needs Zoey's PR expertise to reach them. After his wife's death, Andre has a vow of his own—never to risk another painful blood bond. And one taste of the tempting Zoey would bind him to her eternally.
His secrets stall her PR plans. Her jealousy is stoked by the blissed-out beauties leaving his bedroom. At every turn, he utterly fails to resist her. When she discovers he is a vampire, will she be lost to the golden-eyed Hunters, or lose herself to the emptiness in her heart, before she can help him save his kind?
My Review
Blood Vine is the first book to Amber Belldene's Blood Vine Trilogy, and I loved every bit of this book when I was reading it. We have a tortured hero who is driven to getting his family back together, and a workaholic heroine who is clueless to who she actually works with and for.
The hero Andre won my heart from the beginning of how he loved his family, and would do anything to get them all back together again. He's tortured from what happened to his previous love still and he is determined to not have the past happen again. Although, he is going to have a hard time controlling the promise to himself because of the woman who is there to help him get a message to the rest of his kind.
Zoey is thrown into the world of the Vampires and Hunters, and she has no idea what is about to happen. She is supposed to work with Andre and his sons with their new wine, and getting it designed and out there, but she's having difficulty doing her job. Andre was the almost one night stand so many years ago and those years ago she was able to walk away from him. She's afraid she won't be able this time. She's still tortured by what happened to her husband so many years ago, so she's afraid to fall in love again.
Here is one reason (out of many), I adored Blood Vine…a tortured hero and heroine come together. I love when stories have the hero and heroine that are connected in someway. Sometimes it's a happy connection, but in this case it's not. They both have suffered from their pasts and they both try to resists each other. I loved how Amber never made it easy for these two, even when I was secretly rooting for them to finally give in. They were both stubborn in their own ways. In between Andre and Zoey dealing with their dilemmas, there was the issue of the hunters trying to ruin what Andre and his sons were trying to do.
Amber did a spectacular job with world-building and characterizing each character in the story. She immediately opens up the story with some of the background of what happened between the vampires and hunters, and why they are the vampires have been hiding. The storyline behind the vampires and hunters is what kept me turning the pages because it wasn't something I had never read before. I was even intrigued to find out a little something about the hunters that the vampires didn't know, until they found out from something that happened in the book.
Another reason why I adored this book so much is because Andre and his kind are originally from Croatia. One of the many countries I got to visit, while I served in the Navy. This book made me realize I need to visit there again because it was such a beautiful country to visit, and it also made me miss the wine and coffee there. =) Oh…let's not forget the most important part of the story is about the wine that Zoey has to help with. I loved reading about the details of the wine and story behind the vampires getting involved in it.
I give this book 5 full moons and highly recommend it to paranormal romance readers out there. Warning: This book may have you drinking a glass of wine, while reading it…but in my case it was definitely something I didn't mind. My husband even poured me a glass, while he saw me reading this book at night. =)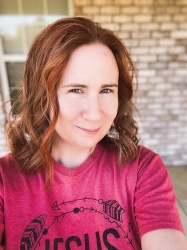 Latest posts by FranJessca
(see all)