Review: 'Bloodrose' by Andrea Cremer
March 31, 2012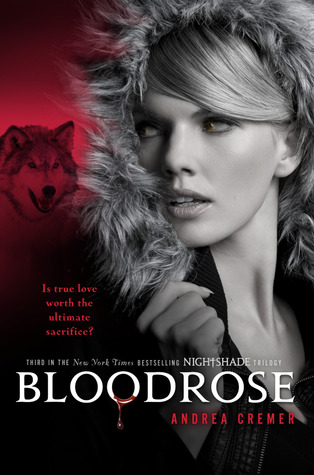 Bloodrose
by
Andrea Cremer
Series:
Nightshade #3
,
Nightshade World #6
Published by
Philomel
on January 3rd 2012
Genres:
Young Adult Paranormal
Format:
Paperback
Source:
Library
Goodreads
Purchase at
Amazon
|
Apple

Calla has always welcomed war.
But now that the final battle is upon her, there's more at stake than fighting. There's saving Ren, even if it incurs Shay's wrath. There's keeping Ansel safe, even if he's been branded a traitor. There's proving herself as the pack's alpha, facing unnamable horrors, and ridding the world of the Keepers' magic once and for all. And then there's deciding what to do when the war ends. If Calla makes it out alive, that is. In this remarkable final installment of the Nightshade trilogy, international bestselling author Andrea Cremer crafts a dynamic novel with twists and turns that will keep you breathless until its final pages.
My Review
I'm sad to see this Series come to an end, but I already knew it was coming when Andrea Cremer announced it would only be a Trilogy.  I won't get into the detail of the book since I don't want to spoil it for anyone. I'm a little upset though, the minute the book came out, I noticed a lot of people are ruining the book without even announcing spoilers.  I was about to not read "Bloodrose" after someone spoiled who got killed in it and also announced the ending.
Okay, people if you are going to spoil a book, please make sure to put ***Spoiler Alert*** on the post on Goodreads.  I tend to read people's comments, and 98% of the time, people won't ruin the book for anyone…but there's that 2% that love to because they are disappointed in what the Author did. I for one, think Andrea Cremer had guts to kill off the main character.  Not many Authors will do that, and I forever adore her for it.  Yes, I was upset to know who was killed, but in the end, it's what Andrea wanted.  I love when Authors throw you off.  It's what makes the book so much better. I will forever love this series and will go back to re-read it one day. The action in this book made up for the last book, I think. The love triangle thing was crazy in this book.  Poor Calla!  In the end, though, she didn't have to choose.  I felt sorry for her. =( I'm now ready for the next book that Andrea is bringing out with is actually what you would call a Pre-quel to the Nightshade Series.
I hope it doesn't have a love triangle as this one did.  I think the triangle thing is getting played out too much now. Yes, I know this is a short review…but I rather not ruin anything for anyone.  I will say this in the end, if you are a fan of the series and are skeptical of reading it because of another reader's low rating review.. remember in the end you may have a different opinion. If you haven't read the series, I suggest you do if you are a YA Paranormal Lover like I am, you will enjoy this series. You may be ticked off on the last book, or you may be like me and understand, and love it even more.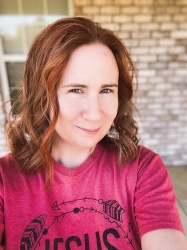 Latest posts by FranJessca
(see all)