Review: "Bloody Valentine" by Melissa de la Cruz
January 3, 2011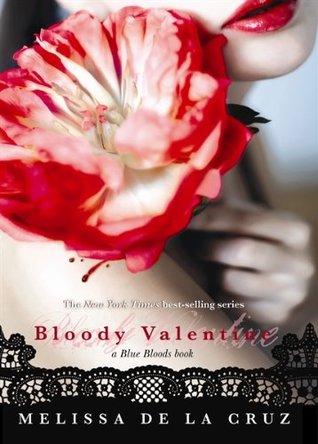 Bloody Valentine
by
Melissa de la Cruz
Series:
Blue Bloods #5.5
Published by
Hyperion
on December 28th 2010
Genres:
Young Adult Paranormal
Format:
Hardcover
Source:
Purchased
Goodreads
Purchase at
Amazon
|
Apple

The Blue Bloods have powers beyond human comprehension: strength that defies logic, speed that cannot be captured on film, the ability to shape-shift, and more. But in matters of the heart, no one, not even those immortal vampires, has total control.
In Bloody Valentine, part of the best-selling Blue Bloods series, author Melissa de la Cruz offers three tantalizing stories that delve deep into the love lives of the all-powerful vamps (and their Red Blood friends) from New York's Upper East Side. Might a witchy new girl help cure Oliver's broken heart? How did Allegra fall in love with a human? Will Schuyler and Jack finally be bonded?
Romantic and sensual, Bloody Valentine reveals the undying love, the hope and devastation, and the lust and longing that have defined the Blue Bloods throughout history. Prepare to be swept off your feet.
My Review
(Originally Reviewed on Mrs. Papillion aka "The Book Worm")
The shortest book I ever read. I won't go into it, but I will say this. I'm glad that Melissa de la Cruz wrote this book. It was a little dry at first, but then she brought into some drama in the Book that I wasn't expecting. It went into detail about Schulyer's familiar, Olivier; Schulyer's Mom Allegra and her Dad and it also went into Jack and Schulyer's Bonding finally. =) It's 3 love short stories that transition into the next book which will be out in Autumn. It also goes into the new Adult Series that Melissa de la Cruz will be bringing out in the Summer which I will be buying. It was a short and sweet book, and I'm ready for the next Blue Bloods Series. I want to know what happens to Jack Force.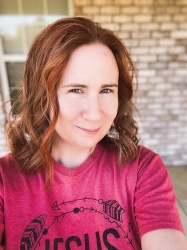 Latest posts by FranJessca
(see all)