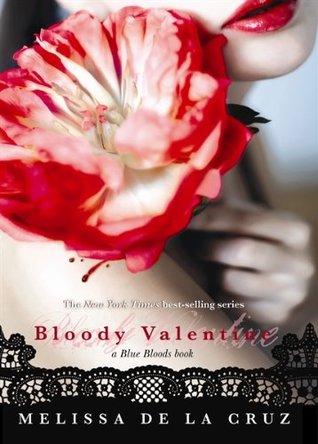 Bloody Valentine
by
Melissa de la Cruz
Series:
Blue Bloods #5.5
Published by
Hyperion
on December 28th 2010
Pages:
147
Format:
Hardcover
Source:
Purchased
Amazon Kindle
|
Amazon Paperback
Goodreads

The Blue Bloods have powers beyond human comprehension: strength that defies logic, speed that cannot be captured on film, the ability to shape-shift, and more. But in matters of the heart, no one, not even those immortal vampires, has total control.
In Bloody Valentine, part of the best-selling Blue Bloods series, author Melissa de la Cruz offers three tantalizing stories that delve deep into the love lives of the all-powerful vamps (and their Red Blood friends) from New York's Upper East Side. Might a witchy new girl help cure Oliver's broken heart? How did Allegra fall in love with a human? Will Schuyler and Jack finally be bonded?
Romantic and sensual, Bloody Valentine reveals the undying love, the hope and devastation, and the lust and longing that have defined the Blue Bloods throughout history. Prepare to be swept off your feet.
My Review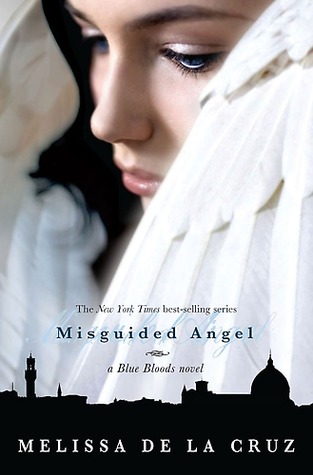 Misguided Angel
by
Melissa de la Cruz
Series:
Blue Bloods #5
Published by
Hyperion
on October 26th 2010
Pages:
265
Format:
Hardcover
Source:
Purchased
Amazon Kindle
|
Amazon Paperback
Goodreads

After inheriting the dark Van Alen Legacy, Schuyler fled to Florence with her forbidden love, Jack. Now the two of them must embark on the mission Schuyler was destined to complete: to find and protect the five remaining gates that guard the earth from Lucifer, lord of the Silver Bloods.
Back in New York, Mimi has been elected Regent of a crumbling coven. Struggling with her heartache over the loss of Kingsley and with her overwhelming desire to destroy Jack, she must focus all of her energy on a perilous new threat. Vampires are being abducted and their captors are planning to burn them alive online...for all the world to see. Help arrives in the form of Deming Chen, a Venator from Shanghai, who must untangle the web of deceptions before the killers strike again.
As the young vampires struggle for the survival of the coven, they uncover a deadly secret, a truth first discovered by Schuyler's mother during the Renaissance but kept buried for centuries. And as the Blue Blood enclave weakens yet further, fate leads Schuyler to a terrible choice that will ultimately map the destiny of her heart.
My Review