Review: 'Broken Bonds' by J. Bree
October 10, 2022
This book may be unsuitable for people under 18 years of age due to its use of sexual content, drug and alcohol use, and/or violence.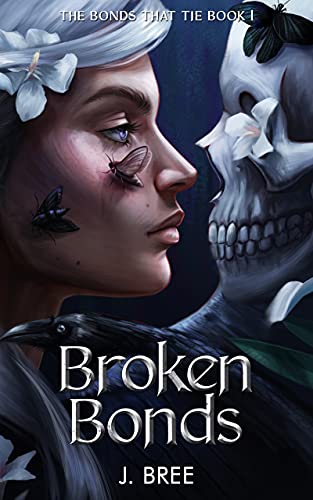 Broken Bonds
by
J. Bree
Series:
The Bonds That Tie #1
Published by
Self-Published
on June 28, 2021
Genres:
New Adult Paranormal Romance
,
Reverse Harem
Format:
eBook
Source:
Kindle Unlimited
Goodreads
Purchase at
Amazon
|
Barnes & Noble
|
Kobo

After the death of my mother and her Bonded, I was relieved to find my own Bonds.I was sure everything would be okay if I had them.It wasn't.The fate of our people is in my hands and I know we're better off if I'm alone.After five years on the run, I'm caught and dragged back to face the men I ran away from.I thought I was doing the right thing.Now, I'm not so sure.North, Nox, Gryphon, Atlas, and Gabe may never forgive me but one thing is for sure.I won't ever forgive myself.
*Broken Bonds is a full length reverse harem PNR novel with material that may be difficult for some readers. This book will end on a cliffhanger. It's recommended for 18+ due to language and sexual situations.
---
I'm dedicating October to reading The Bonds That Tie series, especially since the last book is releasing at the end of this month (October 2022). Why did it take me so long to read these books? I have no idea, but I'm rectifying it now. I'm glad I am finally making time to read this series by J. Bree.
Storyline/My Thoughts: The first book, Broken Bonds, by J. Bree, grabbed me from the first chapter. Poor Oli! She loses her whole family, her mother and her bonded, then finds out who her bonded are, but to keep them safe, she runs away. She has reasons why she ran for five years from them, and she can't tell them why; otherwise put them at risk. She is forced back to them after being caught; four out of five of her bonds will make her life miserable. She is forced to do what they want, and two are essential to the council (all of them are since they are powerful).
I felt for Oli, but I could see why her rejected bonds were not letting her getaway. They hated the idea of being rejected by their central bond. Oli, though is going to be treated like crap by her bonds. They will humiliate her and even let her know they were not faithful. (Nox, one of the bonds, flaunts the women he's been with in front of her, which ticks me off). The other women constantly flirt with her bonds in front of her, but it doesn't bother Oli. She refuses to complete the bond with any of them. Again, she has her reasons, which could cause her death, her bonds' death, and she refuses to let that happen, even if they hate her for what she is keeping from them.
I'm not sure how I feel about her bonds right now. Four of them have been nothing but jerks to her. Only one of them accepts what she did had to be for a good reason, and he's clear across the other side of the country. Atlas, you won me over immediately, and I'm glad Oli has someone on her side. Nox, you can kick rocks. I don't like you or your brother, North, even if you both are good-looking. (That may change in the later books). I did like Gabe and Gryphon after a while in the book. They redeemed themselves, but they are still on my poopy list. Gryphon does help Oli with a specific pain she was experiencing in the book. Oli was weary at first with him, but she thanked him for helping. I will say this, even though the bonds hate Oli, they won't let anyone hurt her or talk too much crap about her.
I love how Oli has made herself a friend that accepts her as she is because her friend's actual bond rejected her, and she feels for Oli. Grrr! Don't even get me started with that part in the book.
This book is the first book in the series, so is worldbuilding in it, and I enjoyed it. The only thing is, I felt like I missed out on the storyline of where and how Oli met or realized who her bonds were in the first book. I want to know how you find out who your bonds are. I hope J. Bree goes into detail in the next book(s) about how that happens.
The drama and tension between Oli, her bonds, and everyone else kept me flipping the pages on my Kindle. I hated how Oli was treated, but she stood up for herself. She has to hide her real self (her powers) and be treated as having no powers, but she knows how to bite back with her voice. She may be young, but don't mess with Oli, especially when her friend(s) and bond(s) are in trouble.
The ending was epic. I loved how J. Bree introduced Oli's powers at the end and how she would be someone you don't want to go up against because of her powers.
This is my first book where fated mates are rejected, and it was heartbreaking on both sides, but I could understand why Oli did it. Oli knows that she hurt her bonds, and it hurts her, but she has to do it to protect them. It will be hard to resist them in the book, especially when she gets to see them up close and hang out with them. They each are HOT as hell! I'm jealous of Oli, but again, Nox can kick rocks (for now). I don't like him right now. He did something unforgivable in this book to Oli. I hate him! Don't come at me, but I just can't get into liking him. Here's hoping he redeems himself, but for now, Atlas won me over in this book over all the others.
Overall, this book gets four stars from me. I enjoyed it and can't wait to dive into the next book, especially with how this one left me hanging.
Standalone or Part of Series: It's part of The Bonds That Tie series and I highly recommend reading in order.
Steam/Spice: 🌶 🌶 (There's not much spice in the first book, but lots of tension.)
Trope(s): Fated Mates – Rejected. Reverse Harem/Why Choose? Slow Burn. Touch Her and I'll Unalive You. Forced Proximity.
Element(s)/Trigger(s): Trauma. Bullying. Humiliation. Sexual Assault. Death of Loved Ones. Kidnappings/Abductions. Violence/Death/Murder.
Cliffhanger: Yes.
Would I recommend this book? Yes. If you enjoy New Adult Paranormal Romance with Reverse Harem/Why Choose in it, this book/series is for you.

This post contains affiliate links you can use to purchase the book. If you buy the book using that link, I will receive a small commission from the sale. It will help sponsor future giveaways but costs you nothing extra. You can read the full disclosure underneath the Privacy Policy.
---
---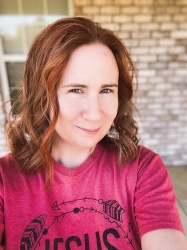 Latest posts by FranJessca
(see all)