Review: 'Chilled' by Kendra Elliot
July 26, 2013
I received a complimentary copy of the book from the publisher in exchange for an honest review. This does not affect my opinion of the book or the content of my review.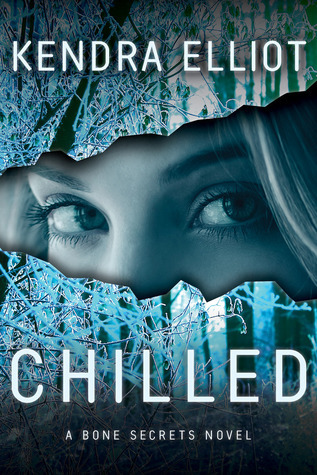 Chilled
by
Kendra Elliot
Series:
Bone Secrets #2
Published by
Montlake Romance
on August 14th 2012
Genres:
Romantic Suspense
Format:
Paperback
Goodreads
Purchase at
Amazon
|
Apple
|
Google Play

After his brother's murder, Alex Kinton vows to hunt the killer and administer his own form of vigilante justice. His chance comes when he lies his way onto a search and rescue team and is called to the site of a downed plane in the Cascade Mountains. The team soon discovers that everyone aboard has perished…except for the man Alex is targeting. Alex is determined to do whatever it takes to stalk his prey through the vast, snowy wilderness.
Brynn Nealey, the team's forensic nurse, doesn't have time for the mysterious outsider. She's there to save lives. But in the close quarters of the search party, Brynn begins to feel drawn to the hardened and brooding stranger. Alex, too, can feel the ice around his heart melting, even as the temperatures drop dangerously low. But what will happen to his bloodlust when they finally find the killer?
In Chilled, the next thrilling tale in the Bone Secrets saga, Golden Heart finalist Kendra Elliot weaves an icy tale of cold nights, cold hearts, and cold-blooded killers.
---
"Chilled" is the second book in Kendra Elliot's Bone Secrets Series, and I seriously had a had time putting down this book while reading it. I listened to this book as well whenever I could not read the book due to taking care of chores around the house. I was determined to finish it; it was that good.
Brynn Nealey is a forensic nurse, and she's about to make a trip into a very dangerous blizzard to find a plane crash and help out if there are survivors. She's teamed up with several other searchers, and one of them is former US marshal Alex Kinton, who has a plan of his own when he reaches the plane crash. He has been tracking the plane, and when he got word the plane never reached its destination, and he knew something was up. He puts himself into the search party, and he is determined to find one person on that plane, and he's hoping the person did not survive. If he did, then he has a reason to take revenge on what happened to his brother years ago.
Unfortunately, Alex has a hard time keeping up with what he's supposed to do. He's supposed to be using the search party for his advantage, but he has a hard time keeping Brynn out of his head. He is starting to fall for the beautiful forensic nurse, and he will do anything to protect her.
None of the other crew know what Alex is here for, and he wants to keep it that way.
While out during the blizzard, the search party will be thrown into chaos. They will have to fight for their lives in the extreme weather, and it will get even worst when they reach the plane crash because they have to protect themselves from the killer that survived the plane crash.
Alex is even more determined to find out why the plane went off course and who is helping the one person he wants dead.
Kendra Elliot gives us yet another thriller full of suspense, romance, and action. One of the main reasons why I love Kendra Elliot, and her writing style is she writes in several points of views. She takes you into the head of a serial killer, as well as the one man determined to stop the serial killer.
I love how Kendra Elliot gives you two characters who out of dangerous circumstances become attached. Brynn was one of my favorite characters of the bunch because she did not let anything bother her. Even when she found out the truth of Alex, she knew there was a reason why he would do what he did. She felt compelled to help him.
Alex was a strong character who was very lovable, and I commended him for what he was trying to do in this book. He just wanted to bring the killer to justice for what he did to his brother. He still felt it was his fault; his brother was killed. I felt so much sympathy for Alex. He found a perfect partner to help him through what he went through, and that was Brynn.
The secondary characters of the story were also very likable, and I hope Kendra has a story for some of them.
The real story of the plane crash and how the plane went off course is the big doozy of the story. You will be in shock like Alex was to find out who was helping the serial killer escape.
I give this book five full moons and highly recommend it to romantic suspense readers out there.
Be prepared to bundle up and take a trip through a freezing blizzard with the characters to track down one plane crash that could lead them into trying to survive not only due to the weather but due to one person intended to kill them if they do not let him escape. He's one killer who also wants to put one particular character in his place.

This post contains affiliate links you can use to purchase the book. If you buy the book using that link, I will receive a small commission from the sale. It will help sponsor future giveaways but costs you nothing extra. You can read the full disclosure underneath the Privacy Policy.
---
---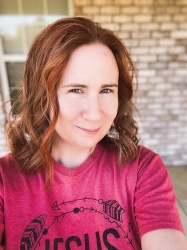 Latest posts by FranJessca
(see all)