Review: 'Crown of Midnight' by Sarah J. Maas
May 6, 2021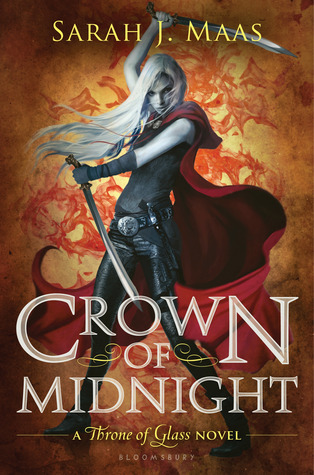 Crown of Midnight
by
Sarah J. Maas
Series:
Throne of Glass #2
Published by
Bloomsbury USA Childrens
on August 27th 2013
Genres:
Young Adult Fantasy
Format:
Paperback
Source:
Purchased
Goodreads
Purchase at
Amazon
|
Barnes & Noble

"A line that should never be crossed is about to be breached.
It puts this entire castle in jeopardy—and the life of your friend."
From the throne of glass rules a king with a fist of iron and a soul as black as pitch. Assassin Celaena Sardothien won a brutal contest to become his Champion. Yet Celaena is far from loyal to the crown. She hides her secret vigilantly; she knows that the man she serves is bent on evil.
Keeping up the deadly charade becomes increasingly difficult when Celaena realizes she is not the only one seeking justice. As she tries to untangle the mysteries buried deep within the glass castle, her closest relationships suffer. It seems no one is above questioning her allegiances—not the Crown Prince Dorian; not Chaol, the Captain of the Guard; not even her best friend, Nehemia, a foreign princess with a rebel heart.
Then one terrible night, the secrets they have all been keeping lead to an unspeakable tragedy. As Celaena's world shatters, she will be forced to give up the very thing most precious to her and decide once and for all where her true loyalties lie... and whom she is ultimately willing to fight for.
---
First Read: December 13, 2015 – December 17, 2015
Second Read: May 1, 2021 – May 2, 2021
Crown of Midnight is the second installment to Sarah J. Maas Throne of Glass series, and it left me on the edge of my seat the entire time.
Storyline/My Thoughts: I was excited to read the second installment due to how Sarah J. Maas left things during Throne of Glass. I wanted to know how Celaena Sardothien would handle being the King's Champion and find out if Chaol would finally admit his feelings. Let's say I got my answers plus more.
Celaena is put through a lot in this book. She has to do unthinkable things for the ruthless King she serves, and both Dorian and Chaol find that she has changed since becoming the King's Champion. Even her friend Nehemia notices changes with Celaena, but Celaena knows that Nehemia is also not telling her everything. Celaena will have to control her heart in the story because she'll end up hurt again if she doesn't. She doesn't want it broken again after losing Sam. In this book, she's going to deal with secrets coming out and lots of betrayals. Those betrayals will break her into pieces and show her real self to everyone. She doesn't know who to trust once she starts finding out truths. Sarah J. Maas revealed so much in this book that it left me in shock.
Now Crown of Midnight made my emotions go like crazy, especially towards the middle of the book. I was in tears and feeling angry, just as bad as Celaena was feeling. I thought Celaena took Sam's death hard, but this one character killed in the book made Celaena show the abilities she learned as an assassin. I wasn't expecting the story to end the way it did too. The biggest secret comes out at the end of the book. I was surprised how it was revealed. Celaena trusted the one person in her life that betrayed her to uncover the truth about her. It's a doozy!
I loved every bit of Crown of Midnight that I can't wait to start my re-read of Heir of Fire. All I can say is I despise the King more than ever after reading this book and hope he gets what is coming to him eventually. Power-hungry, greedy King! Grrrr!!!
Celaena is one of my favorite female characters in Young Adult Fantasy, and I look forward to the next story because I know I'm going to adore her even more.
I also love how Sarah changes the POVs of the story from Celaena, Chaol, Dorian, and more because you get to understand what each character is going through. You get a more broad range of what is happening in the story. Plus, I've learned to love Dorian and Chaol even more, seeing how they react to everything that has occurred. I'm having a hard time deciding between Chaol and Dorian, though. Sarah makes me love them both in different ways.
Would I recommend this book? Yes. I give this book five stars and highly recommend this book and the first book to YA Fantasy readers out there. It does take a while for Celaena to grow on you in the first book due to her personality. Crown of Midnight will show off the Celaena that I read in the novellas. She's growing up and realizing what she has to do to save everyone from the ruthless King.

This post contains affiliate links you can use to purchase the book. If you buy the book using that link, I will receive a small commission from the sale. It will help sponsor future giveaways but costs you nothing extra. You can read the full disclosure underneath the Privacy Policy.
---
---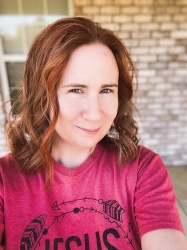 Latest posts by FranJessca
(see all)