Review: 'Cruel Beast' by J.L. Beck & S. Rena
October 5, 2022
I received a complimentary copy of the book from the blog tour host in exchange for an honest review. This does not affect my opinion of the book or the content of my review.
This book may be unsuitable for people under 18 years of age due to its use of sexual content, drug and alcohol use, and/or violence.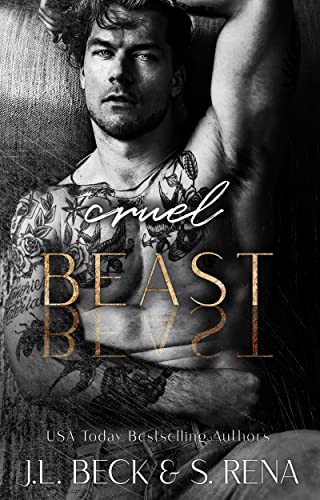 Cruel Beast
by
J.L. Beck
,
S. Rena
Series:
Dark Lies #3
Published by
Self-Published
on September 30, 2022
Genres:
Dark Mafia Romance
,
Dark Romance
Format:
eArc
Goodreads
Purchase at
Amazon

Money. It's the root of all evil and I need it bad.
You could call it the wrong place, wrong time.
To me the day I met Enzo was the day the old me died.
When he kidnaps me thinking I'm the daughter of his enemy the only thing I can do is pretend to be something I'm not.
But the more I pretend, the deeper I fall.
Enzo is dark, cruel, and menacing but he's protective, fierce and determined.
Soon he wants to forge a contract between our families, making me his bride, but he has no idea I'm not who he thinks I am and when he finds out… well I know I'm as good as dead.
---
Cruel Beast is the first book in a new duet by authors J.L. Beck and S. Rena. This is a Dark Mafia Romance that may have some triggers in it for some readers. I'll have some of them listed below in my review. I read Perfect Villain and Beautiful Monster, and one of the main characters from Cruel Beast is in that duet, which is why I was excited to read this book. You don't have to read that book to enjoy this one, but I always recommend reading the other books too, when you find time between all the other books written by these two fabulous authors. I've already added J.L. Beck and S. Rena's backlisted books to my already too-long TBR.
Storyline/My Thoughts: Now, onto my thoughts on Cruel Beast, which I was all for the forced marriage and mistaken identity tropes in this book. The FMC, Alicia, goes by the name of her friend, Elena, when the MMC, Enzo, kidnaps her. She tries to convince Enzo she has no idea about anything; she was just told to pick up a package and take it somewhere. Enzo is supposed to meet with Elena's father, but he never shows up, so he takes his daughter or thinks he will take his enemy's daughter. The second Enzo interrogates Alicia (Elena), he shows his scary side. Alicia knows he won't believe her when she tells him she knows nothing, and she attempts several times to escape. Unfortunately, Enzo is not someone you can escape easily. He is an a-hole in the book to her. He locks her up in a room and even pulls a knife. Poor Alicia is terrified of Enzo. I felt for her character the whole time when reading because she was mistaken for someone else, and she ends up in the warehouse where Enzo is there when she tries to do something for herself to get money for college.
Not only will she end up kidnapped, but she will be forced into a marriage with Enzo since Enzo messed up taking her, and that is his punishment from his grandfather, who may be even more ruthless than Enzo in this book. I was not too fond of Enzo's grandfather, but I could understand why he looked up to him. His grandfather did raise him after his mother was murdered at a young age.
Here's the issue I had while reading Cruel Beast, but it didn't stop me from reading the book. Enzo drove me crazy with how he treated Alicia (Elena), especially at the end of the book, where there is a cliffhanger. He chose not to believe Alicia when she told him she didn't know, and he assumed the worst about her. There was also the drag out of the kidnapping/captivity of Alicia in the story and not much steam in this book, like the previous books that had their own duet. I hope there is a lot more spice in the next book with these characters that I definitely plan on reading. Even when Enzo drove me batty, Alicia made up for his behavior. She knew he was a psychopath, especially when he pulled out the knife. She did learn things about him that made her fall for him, even though she didn't want to fall for Enzo. I was rooting for her the whole time to escape his clutches.
Yes, there is spice in this book, but towards the end. There's more tension than ever between the characters, and Enzo has to fight with Alicia. He is her captor, and she is his captive, so it's more back-and-forth between the two characters. There is one scene in this book with a secondary character and Alicia, which may be uncomfortable for readers. Enzo is there to stop it from happening. He may be an a-hole, but he is protective of his captive, even if he is a sadist in his own sick way.
Overall, I give the first book in Enzo and Alicia's story 3.5-stars. I will be reading the next book. I need to know what happens to these characters, mainly due to that shocker at the end of this book.
Standalone or Part of Series: First book in a new Duet from authors J.L. Beck and S. Rena.
Steam/Spice: 🌶 🌶
Trope(s)/Element(s)/Trigger(s): Mafia Romance. Arranged/Forced Marriage. Mistaken Identity. Grumpy/Growly MMC. Virgin FMC. Kidnapping/Abduction. FMC held Captive by MMC. Violence. Attempted Sexual Assault. Knife used as torture and mention of using it for carving. No Consent (No Condom).
Cliffhanger: Yes.
Would I recommend this book? Yes. If you enjoy a Dark Mafia Romance with a FMC that gets mistaken for someone else and now is being held by the growly/grumpy MMC.

This post contains affiliate links you can use to purchase the book. If you buy the book using that link, I will receive a small commission from the sale. It will help sponsor future giveaways but costs you nothing extra. You can read the full disclosure underneath the Privacy Policy.
---
---
---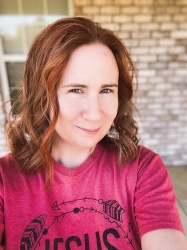 Latest posts by FranJessca
(see all)