Review: 'CryBaby' by Monica James and Michelle Lancaster
November 1, 2022
I received a complimentary copy of the book from in exchange for an honest review. This does not affect my opinion of the book or the content of my review.
This book may be unsuitable for people under 18 years of age due to its use of sexual content, drug and alcohol use, and/or violence.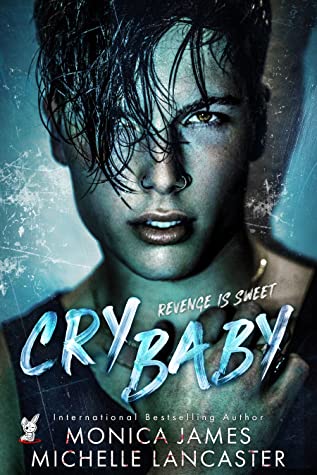 Crybaby
by
Monica James
,
Michelle Lancaster
Series:
Revenge #1
Published by
Self-Published
on October 11, 2022
Genres:
Dark Romance
,
Dark Romantic Suspense
Format:
eArc
Goodreads
Purchase at
Amazon
|
Apple
|
Barnes & Noble
|
Kobo

My name is Rev.
I like long walks on the beach.
A neat scotch.
And I like stealing from rich losers who have no idea the town's Big Bad Wolf screwed their wives six ways to Sunday.
Such a scandal, indeed.
I have one end goal—to get out of this town.
I'm a loner. And that's by choice.
People aren't really my thing. That is…until I meet her. The little firecracker who sets more than my soul on fire.
No one has ever stuck around.
But Darcie is different. She seems to be as broken as me, and when our worlds collide, nothing but trouble looms.
Watch out, baby…down the rabbit hole we go.
---
What can I say about Crybaby by Monica James and Michelle Lancaster? First, I will warn you this is a very DARK book. The prologue alone has dark content in it. You will feel immediately for the character in the prologue and what is happening to that person. The authors give you their content warnings in the very beginning, so check your triggers before you decide to read this book. I highly recommend reading the content warnings and author's notes before beginning. Trust me; you'll want to read those notes. I loved how these two authors came together to write Rev and Darcie's because I'll never forget this story. I had a hard time putting down my kindle when reading it because I was there along with the characters wanting to get their revenge on the people that hurt them. It's one of those stories that will live on in my head forever. It's one of my top favorites of 2022, with another book I read this year.
Storyline/My Thoughts: Prepare yourself because the authors will take you down a deep and dark rabbit hole that you will have a hard time coming up for air because you feel for the FMC; Darcie so much about what happened to her that you are motivated like her to go after who harmed her. I had to remind myself this is a fictional book with fictional characters, but being a mama bear who has girls, I wanted to help Darcie on her journey to get revenge on those a-holes that dared hurt her in ways no person should ever have to go through. She had already had enough happen in her life.
I think Darcie was a kick-ass FMC, and I loved her character. I loved the MMC, Rev, just as equally. The cover model who appears on this book's cover is what I pictured Rev to look like in my head when reading Crybaby.
How the main characters met made me love these two together. Darcie is in a bunny suit when she meets Rev for the first time after setting a person's bush on fire in front of their house. She's a pyromaniac and loves playing with fire. Rev has just got done stealing from someone after he's done some things with the lady of the house, and he's off to head home to his mother when he sees Darcie. He's intrigued by her and immediately stops to talk to her since he's intrigued by the girl.
It's an instant connection and equal fascination between the two; they were perfect for one another. They both have dark pasts or presents and need someone in their lives to talk to with the same mindset. No one else understands them, not even their loved ones. They shouldn't be going through what they are going through, but again, I'm a mama with two cubs of my own, and again, I reminded myself this is a fictional world. Not really, but it read like it was real with how the authors wrote this book.
The issue is that Rev and Darcie have their own lives and priorities. Rev has a mother to deal with; she barely takes care of herself, let alone him. He is forced to do things to help her and himself get by and hopefully get them out of town. Darcie is just trying to get through high school in a new place with family members who took her in when she ends up friending the wrong people who end up doing things to her that no girl should ever have to go through. The authors write a particular scene that is very descriptive, so if you are bothered by it, this may bother you. What happens next, though, is when the authors take you on a ride with Darcie and Rev to get revenge for what happened. Darcie was not going to let who hurt her get away with it, and Rev was going to help her, even if she ended up hurting him too for leaving her.
I was here for how the authors wrote how Darcie handled the situation. What those people did to her? They deserved what they got to them. Sorry, but not sorry.
This book has a lot of blood, gore, violence, and other things. This is why I warned ahead of time in my review that this book is a dark one. After I was done reading it, I told my husband about it, and the first thing he said was that I needed to go to church. (He's an atheist.) He can't believe I like to read dark romances, but mind you, he watches Mafia movies and documentaries.
What I wasn't prepared for when reading this book was the dang twists and turns at the ending. Holy crap!! I expected something crazy, but not that crazy. Yes, this book has a cliffhanger, and I need book two, like yesterday. I need more of Darcie and Rev together. These two young kids and what they went through in this book and the authors have the audacity to leave me hanging. I seriously hope there's a HEA because both characters deserve it, even though they did criminal things that may be frowned upon in the real world if they were real people. Not only frowned upon but locked up in prison for the rest of their lives.
Overall, I give this five stars and wish I could give it ten stars because that's how much I enjoyed it. I'm so glad I found this book and these authors. They have become instant buy authors for me now.
Here's hoping we don't have to wait too long for book two because I will need to know what happens to my favorite couple: Rev & Darcie.
Standalone or Part of Series: It's part of series and I highly recommend reading in order.
Steam/Spice: 🌶 🌶 🌶 🌶
Genre(s)/Trope(s)/Element(s): Dark Romantic Suspense. Instant Love/Attraction. Modern Bonnie & Clyde. Touch Her and I'll Unalive You. Who Hurt You? Bad Boy/Criminal. Pyromaniac FMC.
Content Warning(s)/Trigger(s): Violence. Sexual Assault. Murder. Accidental death. Attempted Murder. Criminal Activity. Blood and gore.
Would I recommend this book? Yes. If you are a Dark Romance reader that would like to read a modern Bonnie & Clyde retelling, this book is for you.
Check out the Crybaby Playlist on Spotify from the authors – https://tinyurl.com/4rdkcdd6

---
---
About the Authors:
Monica and Michelle are best friends who have combined their love for dark comedy, crime documentaries, and bad boys to write dark romance that will steal your heart and haunt your mind.
Follow the white rabbit…
---
Connect w/Monica:
Website: authormonicajames.com
Facebook: facebook.com/authormonicajames
Twitter: twitter.com/monicajames81
Goodreads: goodreads.com/MonicaJames
Instagram: @authormonicajames
TikTok: @authormonicajames
Tik Tok: @MichelleandMonicaBooks
BookBub: http://bit.ly/2E3eCIw
Amazon: https://amzn.to/2EWZSyS
Reader Group: http://bit.ly/2nUaRyi
---
Connect w/Michelle:
Instagram: @lanefotograf
Instagram: @lanefotograf_2
TikTok: @lanefotograf
Tik Tok: @MichelleandMonicaBooks
Website: www.michellelancaster.com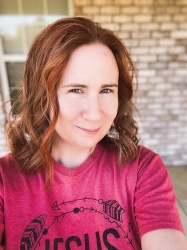 Latest posts by FranJessca
(see all)